BBVA Frances has completed a capital increase of 75.8 million shares, including 66 million ordinary sares, and the remainder in shares offered to investment banks through a greenshoe option. At closing market prices, the transaction was valued at $400 million.  The BBVA Group affiliate will use the transaction to support the bank's growth, taking advantage of the improved outlook for Argentina´s economy and financial system.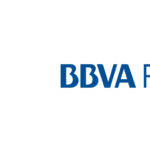 The capital increase shows the confidence of the investing public in BBVA Francés.  In the capital increase, BBVA Francés offered its shares at a price of $5.28, representing a discount of 0,2% from its closing share price on July 18.  The new shares will be disbursed on July 24.
The quality of the order book was very high, with ample participation by international investors and a good diversification of orders.  Nearly 99% of the new shares were placed with investors from outside Argentina.
BBVA Francés held a roadshow to promote the transaction, which included meetings in Argentina, the United Kingdom, the United States, Brazil and Chile.  The capital increase was offered to investors on the Buenos Aires stock exchange (BYMA), as well as through American Depositary Shares (ADS) on the New York Stock Exchange (NYSE), where BBVA Francés also trades.  The underwriting banks were BBVA, Morgan Stanley, Citigroup and Credit Suisse.
BBVA Francés is Argentina´s fourth-largest private bank by asset volume, according to data from the end of March.  The bank has 2.4 million customers, 252 offices and more than 6,200 employees.  From a macroeconomic point of view, the outlook for Argentina is positive.  Following the recession 2016 (when GDP contracted by 2,3%), BBVA Research expects the economy to grow about 3% in 2017 and 2018. As a result of this perspective, the Argentine financial system could see a significant increase in credit, as well as a process of consolidation of the system.
Following the capital increase, the BBVA Group maintains a controlling interest in its Argentine affiliate, with nearly 66.5% of its capital.