"BBVA is one of very few global banks that truly understands what digital means"
We recently caught up with serial entrepreneur Joaquín Ayuso de Paul, CEO and founder of Denizen - a fintech company incubated in BBVA's New Digital Businesses unit. Denizen has created the first truly global bank account for expats.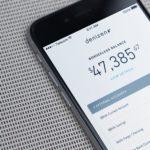 Joaquín Ayuso de Paul is CEO and founder of Denizen, a startup incubated out of BBVA's New Digital Businesses unit in San Francisco. The company's global, borderless account for expat banking allows customers to receive money in one country and pay it out in another immediately, avoiding international transfer fees and eliminating currency exchange fees. By effectively eliminating borders, Denizen makes international banking simple, easy and affordable for everyone.
Question: How did you get into the fintech sector? 
Answer: My first business was actually a social network! It's one of Spain's most popular social platforms, Tuenti, which I founded in 2006 and sold to Telefonica in 2010 for $100 million.
After Tuenti, I angel invested in several companies and then I started Kuapay - one of the largest mobile payments providers in the LATAM region. Beyond a simple e-wallet function, Kuapay integrates customer loyalty programs for merchants. Just as I'd planned to take a sabbatical from Kuapay, I was approached by a member of the BBVA team to build a bespoke fintech product for BBVA.
Q: What does Denizen do?
A: Denizen is the world's first truly global bank account. While others are trying to make cross-border transfers easier, Denizen is eliminating the need for transfers altogether.
Currently, national borders act as barriers to the free movement of money, inhibiting individuals and limiting the potential for global commerce. Denizen simplifies banking for expats and global citizens by providing a completely borderless service.
Denizen is unifying global citizens' distributed financial functions - helping them access their finances anywhere, and pay all their international bills faster and easier. By providing customers with one unified account and a global ATM card, we make it fast, easy and affordable to get a quick snapshot of your finances and manage money internationally.
Q: What type of customer is your product best suited to? 
A: Denizen suitable for expats and immigrants. Currently, Denizen is available to expatriates in Spain and the US but is expanding into more in Europe, including the UK. As the UK prepares to leave the EU, more young and highly skilled professionals are considering relocating and working across borders. This is just one example of a potential Denizen customer, but there are over 50 million expats and 250 million migrants that it's relevant for.
"BBVA sees digital as an integral part of the customer experience"
Q: Why did you decide to partner with BBVA?
A: BBVA is one of very few global banks that truly understands what digital means for consumers today. When I was starting Denizen, I met with several banks, but they all seemed to have a completely antiquated approach to digital. BBVA was the most forward-thinking in their approach than any of those I met with. The bank sees digital as an integral part of the customer experience.
When I met with BBVA's New Digital Businesses unit, I was clear that I wanted to build something that couldn't be achieved outside of the bank. It also had to be truly global.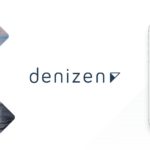 Denizen is a first play mover in the world of PSD2 and open banking.
Q: What has been most valuable about the partnership with BBVA?
A: One of the main advantages of partnering with BBVA was that it provided access to the regulators. That meant before we launched Denizen, we were able to meet with regulators from different jurisdictions  and stress test our business model. With their feedback, we were able to build an entire new financial product from the ground up suitable for multiple jurisdictions at the same time.
Through our partnership, we can also tap into infinite resource, from any department and location across the group including engineering, compliance and design. This resource is helping us to launch into the UK market, and without the local market expertise in our own team, it would take a lot longer without BBVA's support.
Q: What's next for Denizen?
R: Denizen is also looking to launch in the UK, however, due to the jurisdictional differences between the US and UK, we are spending a lot of time on product development to ensure that the consumer experience for UK customers is efficient and impressive. We are fanatical about quality and want to get it right.
Beyond new market launches, we are continuing to improve the design of the Denizen application and are working with a world-leading design team in San Francisco to bring this to life. Both the app design and the physical bank cards will soon have a completely fresh look… watch this space!
Joaquín Ayuso de Paul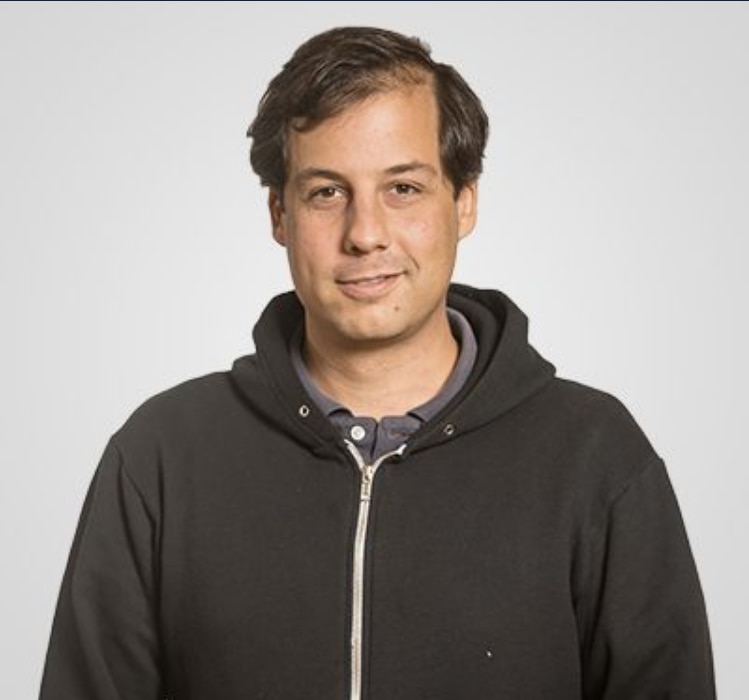 Denizen's CEO and founder. 
Website: www.denizen.io
LinkedIn: Joaquín Ayuso de Paul
Twitter: @joaxap