BBVA-backed Denizen eliminates time and cost of international banking
When it comes to moving money, speed is of the essence. One of the clearest – yet invisible – obstructions to money movement is a national border. Every time a transaction must cross a border, it encounters a number of points of friction that slow it down. These can be currency exchange, platform changes, new settlement rules, or more.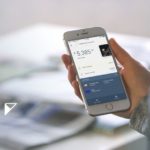 For people whose lives straddle these borders – world travelers, expats, immigrants, or refugees – this friction is more than an inconvenience, it can hinder their ability to conduct daily tasks and even inhibit long term financial health. They are often forced to maintain multiple accounts across countries, and then transfer money between them to pay bills, deposit payments, and more. This results in significant fees and even delays access to funds.
BBVA-backed Denizen, which is launching today, is on a mission to disrupt this equation.
Incubated out of BBVA's New Digital Business unit in San Francisco, the company's global, borderless account for expat banking allows customers to receive money in one country and pay it out in another immediately, avoiding international transfer fees and eliminating currency exchange fees. By effectively eliminating borders, Denizen makes international banking simple, easy and affordable for everyone.
Denizen is on a mission to simplify banking for global citizens by delivering the world's first truly borderless account"
This newly launched global account is the first product in a planned family of Denizen solutions designed to eliminate the cost, uncertainty and hassle of international banking today.  A Denizen account offers a no FX fee and no bank-owned ATM fee debit card, and features a mobile app for on-the-go money management.
By simplifying banking at the account level for global citizens, Denizen can improve time and cost savings for individual wire transfers, remittances, payments and more through a single solution.
But the ambitions of Denizen stretch further than that. Because while Denizen is the consumer facing product, the team behind it are also looking at how they can offer the services as a white label solution too.
Because Denizen in effect is a first play mover in the world of PSD2 and open banking. The technology behind Denizen plugs into partner banks APIs, allowing the solution to work in numerous countries, including those where BBVA does not currently have a presence.
As a white label solution, big international businesses, that frequently ask their staff to work overseas, could offer these employees their own branded bank account. This would enable colleagues to keep their existing direct debits and regular payments in one country, and yet set up new ones in other countries - as well as the transferring of money and payments overseas.
Denizen CEO Joaquin Ayuso de Paul said: "National borders act as barriers to the free movement of money, inhibiting individuals and limiting the potential for global commerce. Denizen is on a mission to simplify banking for global citizens. By delivering the world's first truly borderless  account, we make it easy for anyone to access the financial system from anywhere, then carry it with them as they move for work or travel."
Co-founded by Ayuso, the former co-founder and CTO of Tuenti, described as "the Spanish Facebook," Denizen is currently available to expatriates living in Spain and the United States.
Ian Ormerod, Head of New Digital Businesses at BBVA, said, "As someone who has lived and worked in a number countries globally, I know first-hand how difficult it is to manage one's money across borders. Denizen solves a very significant problem for more than 50 million expats and 250 million migrants. "
Initially marketed to expats, Denizen is ultimately envisioned as a solution for anyone that must manage finance across borders, including immigrants and frequent travelers.
The service is set to expand in 2018, adding as many as ten top European Union countries in the second half of the year as well as the United Kingdom. Denizen will also continue to expand its product lineup with new credit and banking solutions.