BBVA issues mortgage covered bonds at the market's most competitive levels
Once again, a bond issue by BBVA in the debt market has been very well received by investors. This morning, the bank completed the issue of a 1.25 billion mortgage bond. High demand, which soared past the €2.7 billion mark, has allowed the company to go to the market at very competitive prices.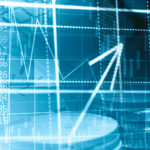 This morning, March 8th, BBVA issued a 7-year maturity 1.25 billion mortgage bond. Besides BBVA, Citigroup, Credit Agricole, Société Générale and Lloyds have acted as bookrunners in the operation.
This bond issue is in line with BBVA's usual practice, aimed at financing the structure of its balance sheet, with windows of opportunities that open up in the market. BBVA has managed to capitalize on current market conditions to issue at very competitive levels. In fact, the potential asking price of the issuance was in the mid-swap +60 basis points range, but great interest shown by the market (with demand reaching €2.7 billion) has driven the price down to the mid-swap +52 basis points range (with an issue premium of 2-3 basis points). The operation was closed in less than two hours.
Of all the mortgage bonds issued by Spanish banks in 2016, BBVA's is the one that has had a cheaper asking price. Also, BBVA repeats the coupon of last November's mortgage bond issue, 0.625%, the lowest-ever in the bank's history of this type of issuances. Last November's bond was issued at MS+38 basis points level's, although prices are not comparable because the bond's maturity was shorter (5 years).