BBVA today announces the launch of the ninth edition of its Open Talent fintech competition – which this year has grown significantly to offer even more people the chance to work with a world-leading digital business.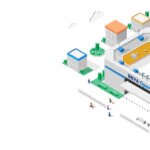 Just as BBVA's new tagline of Creating Opportunities promises, the BBVA Open Talent program has strengthened from one competition to five this year, giving dozens of high-growth businesses the opportunity to grow, in what is probably the world's biggest fintech challenge.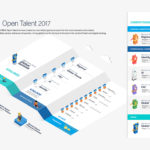 BBVA Open Talent 2017 competitions
For this ninth edition, BBVA Open Talent is creating a kind of fintech games to look for the most complete and innovative winners across multiple sectors and areas of expertise that would help BBVA achieve the goal of transforming the world of banking.
Put simply, this year BBVA will be hosting three focused world-wide competitions, more than a dozen country-specific opportunities, two specialist challenges for specific groups of people, and an all-encompassing, catch-all global trends competition to find the absolute best fintech idea from anywhere around the globe. Winning startups will have the chance to work with senior leaders across the bank, make business connections and win prizes in excess of 200,000 euros.
Everything will conclude at the BBVA Open Talent Global Summit in October, where the winners will get the chance to compete for the overall Fintech prize.
It all kicks off from today, March 15, and startups will have until July 17 to register their initiative, with every idea automatically entered into the catch-all competition.
However, over the next few months BBVA will also be running three specific competitions based on the themes of Identity, Artificial Intelligence and Fintech for Companies (F4C). These specific categories have different closing dates – so to be considered for entry into one of these, as well as the catch-all competition, firms will need to register before their closing dates (again see below).
The winners of these three categories will receive 30,000 euros each, an invitation to take part in a week of immersion in Madrid with senior executives of the bank, and a place at the grand final of BBVA Open Talent Global Summit. Perhaps more importantly, it will help startups grow their business by giving them the connections to find new customers and opportunities.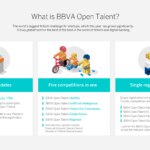 What is BBVA Open Talent?
The regional competition will see high-growth businesses compete against each other for the title of best in country at events in more than 15 cities in Mexico, Argentina, Peru, Ecuador, Colombia, Uruguay, Chile, Spain and Turkey. The winners for each cities will also receive 1,000 euros in prize money and compete for winner of their country.
The winners of each country will then be invited to go on to compete for an overall country prize: with the winner securing 30,000 euros, and a place at the grand final.
BBVA Open Talent is also running two further competitions – firstly one that seeks to identify the best Fintech ideas to come from female digital entrepreneurs and secondly, for ideas that promote financial inclusion. These two competitions, which again also open for registrations from today, run until July 2017. The winners of each of these groups will also secure a place at the year-end finals.
Finally there is the catch-all Global Trends, which is simply a chance for anyone with any Fintech idea whatsoever, from any country, on any theme, to get involved. BBVA is looking for the kind of innovative thinking that will help shape, change and grow the digital banking sector in the future, so that banks like BBVA continue to deliver excellent service and products to customers and clients.
The five winners will then face each other at the grand final - The BBVA Global Summit - and compete against each other for the title of fintech of the year and winner of BBVA Open Talent 2017 with a prize of 50,000 euros.
Register now and get involved. More information at BBVA Open Talent 2017.