How to solve the low interest rate issue? BBVA today announces the launch of a new competition aimed at finding a solution to a worldwide banking issue facing both investors and customers alike.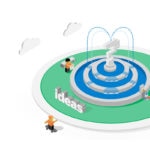 The challenge – for which the bank is seeking innovative, creative, outside the box thinking – is this: In a challenging environment of low interest rates, what business models for financial institutions could make sense for both banks and  customers?
The low-interest rate challenge is being set as part of BBVA's long-standing Open Innovation initiatives, which includes the BBVA Open Talent competition, and which aims to actively seek out, grow, and support the best new ideas for the banking sector.
Open to anyone with a ground-breaking idea, BBVA is looking to hear from people who believe they have a solution to the above challenge – with the focus on providing a mutually beneficial banking model for both customers and the bank alike.
The winner will scoop up a €10.000 prize, along with the opportunity to work with the bank's senior executives on developing their idea. The top 10 ideas will be selected as finalists, and their originators will be invited to Madrid to discuss and defend them in front of the jury consisting of BBVA's top management.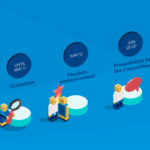 The challenge plays into the new BBVA tagline – Creating Opportunities – which highlights how the bank is transforming to offer our customers a better experience.
It also stems from the notion that low interest rates mean the traditional banking model is less effective than it has been in the past.
Only two-weeks ago at a major banking conference in Barcelona, The 25th Anniversary of the Inverco Catalunya, BBVA's Executive Director José Manuel González-Páramo outlined the causes for the current low interest situation, and stated that in his opinion, these historically low rates were here to stay.
BBVA believes that only by banks adapting to this low interest environment, and particularly by taking advantage of the opportunities that digital banking brings, can they continue to have a relevant role in the new financial ecosystem.
As an organization that actively seeks out and supports disruptive and innovative thinking, BBVA is now asking people for their ideas on what alternative banking business models could look like. The Group is seeking blue-sky thinking – and anyone with any idea is encouraged to enter.
To submit your idea, learn more about the background, and enter the competition, visit BBVA Open Talent Ideas.
The site has also been loaded with further background information on why we have launched this challenge, including some short video clips on the impact of low interest rates, the causes of them, and indeed the potential upside they could bring.
Submissions for the competition stay open until Friday March 31st. Ideas can be submitted in a number of ways – either a video (five minutes maximum please) or podcast (same length limit applies) or a written paper or presentation – no more than 3 pages please - although there's no limit on annexes.
The 10 selected finalists will be announced on May 12th and will be invited out to the BBVA headquarters in Madrid in June to pitch their solution to a selection of the bank's senior executives. Finally, the overall winner will be announced in June.
Meanwhile, the BBVA Open Talent competition, which focuses on new FinTech banking solutions and is now in its ninth year, is also set to be launched in the next few weeks.
Since its inception in 2009, BBVA Open Talent has grown from a competition focussed on the development of technology aimed at supporting a 'digital life' and mainly based in Spain, to a truly world-class FinTech initiative, that last year saw more than 1,200 entries from 77 countries.
This year will see the competition evolve once again to take in new challenges, opportunities and to further cement BBVA's position as a driver of innovation in the banking sector. We will announce the details in due course.