BBVA Mexico issues $500 million of senior unsecured notes in international markets
BBVA Mexico reports that it successfully concluded the issuing of $500 million of unsecured senior notes in international markets, with a five year maturity and an interest rate of 1.875 percent.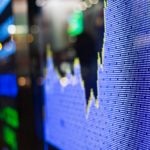 The interest rate is the lowest in history for a financial institution in Mexico and the lowest for private financial institutions in Latin America.
The commitment to the country and investor's confidence in BBVA México and its strength was reflected in the highly diversified book of global investors, mainly from the U.S. Europe, Asia and Latin America. There was an excess demand approximately six times the amount offered.
This issuing is the second under BBVA Mexico's Global Medium Term Note Program (GMTN), which is worth up to $10 billion.
Moody's Investor Services gave the issuing a rating of Baa1, while Fitch Ratings rated it a BBB.