BBVA, named best bank in Europe and Latin America for innovation in digital banking
British magazine, 'The Banker,' which is part of the Financial Times Group, has announced the results of its digital innovation in banking awards. BBVA emerged as the winner in both Europe and Latin America.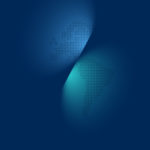 The digital innovation awards are the next generation of The Banker's technology awards, which the magazine uses each year to recognize excellence and innovation in financial technology. BBVA has received the award on a couple of occasions: in 2018 for its work in the area of data science for fraud management and in 2019 for the rollout of its blockchain platform used for corporate loans, among other services.
Newly renamed 'Innovation in Digital Banking Awards,' this honor was created because the publication believed it need to to more broadly recognize the innovation strategies that banks have defined to advance their digital transformations. Doing so required a new approach.
According to Joy Macknight, the magazine's editor-in-chief, BBVA was recognized as the best bank for its digital innovation in Europe and Latin America "thanks to its vision and the execution of its digital strategy."
Macknight also pointed out that "the bank's efforts to create a global unified operating model have been bolstered thanks to the deployment of its cloud platform, Ether, which provides its developers new capabilities in big data and artificial intelligence." She also singled out the bank as a "pioneer in open banking, especially in Europe and because of the launch of its BBVA API_Market which encourages the creation of alliances via a global platform."
David Puente, BBVA global head of Client Solutions, commented that "for BBVA, the digital transformation means that people can do their banking where, when, and how they want. But, it also ensures that we give customers new ways to better understand their finances and data in such a way that adds values to their lives. None of this would be possible without the incredible teamwork that is being fostered by the bank, as well as the use of the technology, platforms, and systems that we have been building and that now put us in a position to achieve this goal."
The progress of BBVA's digital transformation has been key in the context of COVID-19 when the bank's technological strengths allowed it to redirect customers to the digital channels that customers can access remotely. The outcome of this work was reflected in the bank's recently released 2020 Q2 results, which reported the fact that the number of digital and mobile customers has continued to grow during the months of pandemic, reaching 60 and 56 percent of the total customer base, respectively. Furthermore, digital sales, as measured in units, reached 66 percent of total sales, and for the first time, with more than 50 percent of the financial total, digital sales exceeded transactions from other channels in total monetary value.