BBVA has been honored as the Best Bank in Argentina in the 'The World's Best Banks 2023 - Latin America' awards presented by the financial magazine Global Finance.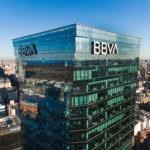 Despite the country's challenging economic environment of high inflation and steep currency devaluation, BBVA in Argentina achieved higher net income in the first nine months of 2022 compared to the same period of the previous year, Global Finance noted.
In its assessment of the bank's performance in the country, Global Finance further commented that impressive operating income demonstrated BBVA's ability to effectively manage its operations and grow its business in a challenging market.
The publication looked at several objective quantitative indicators and subjective factors to pick the best bank in each country. Objective criteria included asset growth, profitability, geographic scope, strategic relationships, new business development and product innovation. Subjective criteria, on the other hand, included the opinions of stock analysts, credit rating analysts, banking consultants and other industry insiders.
This year's winners featured banks that carefully addressed the needs of their customers in tough markets and achieved strong performance while laying the groundwork for future success. Winning organizations manage their assets and liabilities intelligently in light of rapidly changing interest rate scenarios, Global Finance stated.
BBVA in Argentina
BBVA is one of the leading private financial institutions in the country. Based on the values "the customer comes first, we think big and we are one team," BBVA is committed to Argentina and sustainable development. The bank has an extensive branch network throughout the country, consisting of 243 branches, 878 ATMs and 850 self-service terminals. BBVA in Argentina employs a team of more than 5,880 people and caters to more than 3.6 million retail customers, SMEs and large corporations.