Colombia has just launched an international bond issue in dollars with the aim of advancing financing for 2023 and improving the country's public debt profile. BBVA was one of the entities participating in the placement, which matures in 2034.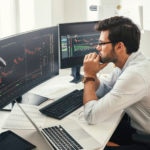 According to the Ministry of Finance, Colombia has launched a USD2.2 billion bond issue maturing in 2034 in the international market, which will be key to improving the country's public debt profile.
These securities were placed with a coupon of 7.50% and a semiannual payment frequency. The entities in charge of managing the offer were BBVA Securities Inc., Itau BBA USA Securities Inc. and J.P. Morgan Securities LLC.
In this regard, USD1.67 billion will be used to finance current expenditures for 2023. The remaining USD 533 million will be used to replace or repurchase existing bonds maturing in February and May of next year.
"This confirms that the international market has a strong appetite for Colombian debt, even at a global juncture of slower economic growth, in which the country is receiving a vote of confidence from a broad and diversified group of investors," the Ministry said.
BBVA acted as placement agent in the first issue of 30-year fixed-rate debt securities of the National Government. This is thanks to its extensive experience with foreign investors and its effective execution in this type of transactions.