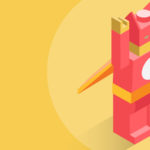 The first of these focuses on identity and how technology can lead to huge improvements for customers and clients in everything from online safety and data protection to giving people access to banking and its services in the first place.
In the run-up to the end of the Identity competition – which closes for entries on April 17th (with the finals May 16-17), so get your entry in fast - we wanted to take the opportunity to outline what we see are the key opportunities and issues relating to banking and identity.
Identity - protecting, proving and using it as a point of access to a service - is a core part of banking, and always has been. But as we move increasingly to a digital world, it is an issue of growing importance.
More and more people now bank online - where and when they want. That means online, digital and increasingly mobile banking. Verifying identity is a critical priority for banks in a digital and mobile world to ensure the safety of their customer's money, data and other assets. And protecting this identity data is also a crucial element in maintaining trust.
From a regulatory point of view, banks also have a duty to know your customer at all times, both during on-boarding, and in terms of understanding the transactions being undertaken to prevent against suspicious behavior.
All of this requires sophisticated, and constantly evolving, ways to authenticate people's identity - and that's one of the areas where fintech can deliver real and tangible benefits.
For example, innovations in biometric identity checking and verification mean today using people's iris or retina, voice, finger veins and facial features - or a combination of all - are a possibility. But where will we go in the future? There are endless possibilities - DNA checks, sophisticated real-time 3D facial scanning - and we need to constantly find the best and most secure ones.
We can also couple identification processes with data management processes - for example, through distributed ledger technology (Blockchain) to ensure the validity of the databases we authenticate against - adding an extra layer of security to the process.
Identities maintained by distributed ledgers would create immutable records – this could lead to value-added services for customers – such as smart contracts where we can actively help people manage their finances better or succeed in meeting their goals. In addition, blockchain solutions can decentralize identity storage credentials on a global distributed database and reduce the risk of identity theft.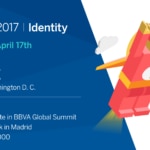 Together these more secure forms of identity verification will also better enable open API-based super-smart products to be 'plug&played' into the banking ecosystem. This, for example, could lead to voice activated banking services where you simply ask your banking app to perform actions on your behalf - make payments, complete transactions, search for deals on things you want to buy and arrange deliveries - just one idea but an example of where converging technologies improve the service levels customers receive.
Of course the other area improved identity verification can help with is in financial inclusion. Huge numbers of people remain unbanked in the world, people for whom banks are not yet 'creating opportunities'. With new ways of proving identity, we could help change this and ensure more people than ever before have the chance to realise their ambitions.
That, in brief, explains some of the thinking behind our BBVA Open Talent 2017 Identity challenge and why we are doing it.
Our ambition is simple - to uncover the best fintech solutions being developed and forge relationships with those building them so we can grow together and bring new services to our customers and clients.
Over the coming months we will be talking more about the BBVA Open Talent competition's evolution this year, including the other categories such as Artificial Intelligence, Fintech for Companies and Financial Inclusion among others, and the benefits we expect it to bring to our customers and clients.
To find out more, please click here