BBVA has reached an agreement with Banco GNB Paraguay, a unit of Grupo Financiero Gilinski, to sell 100% of its capital in BBVA Paraguay, for about 270 million dollars (about 240 million euros). Said price is subject to the regular adjustments for these kind of transactions between the signing and closing dates of the transaction.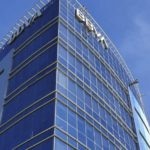 As of today, the sale is expected to generate about 20 million euros in net capital gains into the Group BBVA's consolidated results, with a positive impact of about 5 bp in the fully loaded CET1 capital ratio.
As of June 30th, 2019, BBVA Paraguay had total assets of 2.1 billion dollars (about 1.9 billion euros). BBVA banking operations in Paraguay rank fourth in the local market, both in terms of loans (9.3 percent), and deposits (11 percent).
The closing of the transaction is subject to approval from regulatory authorities and is expected for the last quarter of 2019. Once the integration of both financial institutions takes place, the Banco GNB Paraguay S.A. will become the first bank in Paraguay in terms of deposits, with total assets of 3.25 billion dollars (about 2.9 billion euros) and 16.7 percent market share, with data from the close of the first half.
BBVA reiterates its commitment to Latin America and will continue to invest in the region, which is one of the Group's strategic areas of growth.