BBVA signs first green loan for an energy utility with Iberdrola
On Wednesday, BBVA signed a green loan in favor of Iberdrola for 500 million euros. In addition to being the first operation of this type for an energy sector company, this agreement involves the highest sum as of this date.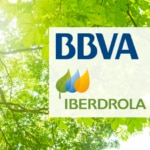 Iberdrola is the only Spanish electric utility among 100 most sustainable companies worldwide as well as the leading wind producer in the world. Its strong commitment to sustainable development has been the impetus for the first green loan granted to an energy utility. And BBVA was its bank of choice. This loan is in keeping with and reinforces Iberdrola's strategy wherein a significant portion of its debt must be in green format.
Green loans are governed by the same criteria as green bonds. The green certificate is obtained through an environmental consultant and it is granted to the debt instrument to obtain funding for specific environmental initiatives, such as investments in renewable energy, energy efficiency or sustainability projects.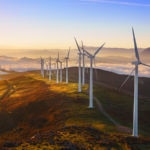 This long-term loan to Iberdrola is fully financed by BBVA and has been structured as a green instrument under which Vigeo Eiris, a renowned independent provider of services and publications about environmental, social and governance (ESG) criteria, granted the relevant certification in compliance with the Green Bond Principles.
The purpose of this loan is to fund several projects related to enegy efficiency and renewable energy, basically. Vigeo Eiris considers that these projects observe the following UN Sustainable Development Goals: number 7 -Affordable and Clean Energy- and number 12 -Responsible Consumption and Production-.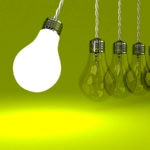 This green loan represents a significant and unique operation for both Iberdrola and BBVA and reflects the commitment of both institutions to sustainability and green principles.
Fighting against climate change and transitioning to a low-carbon economy are a major challenge faced by society, and financial institutions play a very important role in meeting it. BBVA is already a leading bank in terms of green bonds and this green loan represents a further step forward in its catalog of innovative solutions that meet its customers' needs and create opportunities for social impact.