BBVA, Spain's best sustainable bank according to Capital Finance International
Capital Finance International has recognized BBVA as 'Best Sustainable Bank in Spain 2020'. The London-based publication highlights the bank's sustainability and climate change-related initiatives, as well as the way the bank defines a roadmap with opportunities and obligations linked to the UN Sustainable Development Goals.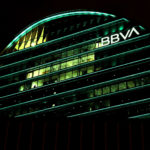 Each year, CFI.co seeks out individuals and organizations that contribute significantly to the convergence of economies and inspire other companies with their initiatives. On this occasion, the award jury has recognized BBVA's push to help customers improve their financial health and transition to a more sustainable future with the 'Spain's Best Sustainable Bank 2020' award.
The jury, - whose verdict also takes into account the proposals submitted via Capital Finance International's website by its readers - stated that "BBVA is gearing up for the fight against climate change and its Pledge 2025 sets out some ambitious benchmarks." A pledge that BBVA, in line with its commitment to the environment and sustainability, announced in 2018, and which covers some of the measures defined to achieve the UN Sustainable Development Goals.
"BBVA has taken the 17 SDGs as a reference to define its roadmap of opportunities and obligations," and contributes to each objective "by sponsoring a number of social and environmental programs, awareness raising campaigns and associations that promote innovation," said the jury.
BBVA Global Head of Responsible Business Antoni Ballabriga, stated that "we are aware of the pivotal role that banks play in financing the change towards more sustainable models. We have a responsibility with and for society and we need to engage with all private and public stakeholders to bring about a positive impact on people's lives. An aspiration that becomes all the more relevant considering the green, inclusive, resilient recovery we need after the pandemic."
Reducing BBVA's carbon footprint by sourcing 70 percent of its electricity from renewable sources for the next five years and 100% by 2030, or mobilizing €100 billion to finance sustainable endeavors, one third of which the bank has already mobilized, have been some of the bank's key initiatives to the jury's decision.