BBVA, the best global private bank for customers with up to $1 million, according to Global Finance
Global Finance has selected BBVA as the best global private bank for customers with a net wealth of under $1 million for the "The World's Best Private Banks 2019" awards.  The magazine also named the Group as the best private bank for entrepreneurs in Western Europe and Latin America.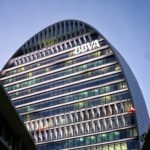 The Global Finance Awards go to those banks that "offer the best service catering to the specialized needs of high net worth individuals who seek to increase, preserve and transfer their wealth to their heirs," according to the magazine. It adds that "the awards are not always given to the biggest institutions, rather to the best, those banks that the clients most value when choosing a provider."
BBVA was recognized in five areas for its private banking activities in the 2019 awards edition:
best global private bank for customers with a net worth of less than $1 million,
best private bank in Western Europe for entrepreneurs,
best private bank in Latin America for entrepreneurs,
best private bank in the southeastern United States (for BBVA Compass),
best private bank in Uruguay.
These awards arrive at a time when BBVA is leading the transformation of private banking. A transformation that aims to improve the customer experience, helping customers achieve their critical goals by leveraging data and technology to deliver personalized service and recommendations. All this with the objective to make BBVA its customers' trusted financial advisor.
"As a leading bank in our operating countries, we feel it is our responsibility to aspire to constantly improve the private banking services we offer our customers, while simultaneously enhancing our online offering and value proposition, both financial and non-financial." states Paloma Piqueras, Head of BBVA Asset Management & Global Wealth.