BBVA USA announces additional client and employee offers in response to the ongoing COVID-19 outbreak
BBVA USA is providing additional assistance across its footprint to those who have been negatively impacted by the COVID-19 outbreak, including new offers for consumers and small businesses, and specialized benefits for employees.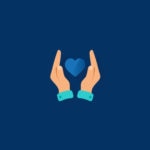 The bank has rolled out the additional client offers as the COVID-19 pandemic - and its corresponding impact - continues to develop in the U.S. The offers have been tailored to clients' specific areas of need during the ongoing crisis, and will be available as BBVA continues to monitor the current health situation.
We are paying close attention to our customers...
"We understand that this crisis is constantly evolving and is impacting our clients in different ways as it unfolds," said BBVA USA President and CEO Javier Rodriguez Soler. "We are paying close attention to our customers and doing the best we can to help them get through this very difficult time. As this situation further develops, the bank's dedicated team will continue to work to bring additional offers that will help mitigate some of the stresses our clients are facing."
BBVA USA initially announced its package of offers on March 13. Today, the bank is announcing additional assistance, including:
Fixed rate small business loans of up to $50,000 with first payment not due until 90 days after opening
Consumers and small businesses may request refunds of overdraft fees
Small businesses may request waivers of service charge fees on deposit accounts
Special assistance and rates for advances on existing home equity lines of credit
Story continues below. 
BBVA USA President and CEO Javier Rodriguez Soler
BBVA is currently making these offers available and will monitor the ongoing situation surrounding COVID-19 in order to enact an end date.  Fees will be refunded at BBVA's discretion. All loans are subject to approval, including credit approval.
Previous, and still ongoing, offers made available by BBVA on March 13 included:
Deferred and extension payments on existing consumer and small business loans and credit cards
Waived and refunded ATM fees
Penalty-free CD withdrawals, for CDs opened prior to March 1
All accounts are subject to approval, which may include credit approval. For questions on accounts and to speak with a telephone banking agent, customers can contact 1-844-BBVA-USA.
For questions about loan deferrals and extensions, customers can visit this special page dedicated to COVID-19 loan assistance. 
On March 20, the bank also announced that it would be closing most of its 637 branch lobbies and instead serving customers through its drive-thrus as a proactive measure to protect the health and well-being of customers, employees and communities, as well as do its part to limit the spread of the coronavirus COVID-19. Five percent of branches will operate with limited lobby hours three days a week. These are branches without a drive-thru and are located more than 10 miles from the next closest BBVA location.
The bank is also encouraging customers to utilize BBVA's award-winning mobile app to deposit checks, transfer funds, make bill payments or send domestic or international wires, among other functionalities.
The bank continues to work with its critical response teams, suppliers and vendors, to avoid interruption to bank operations and to continue providing service to its customers.
Story continues below.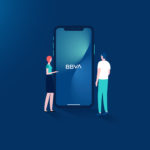 Employee coverage during COVID-19 outbreak
In addition to the specialized client offers, the bank is also taking measures to assist with the safety and well-being of its employees, including through employee benefits.
In response to the pandemic, the bank announced to its employees that the company's health insurance plans would fully cover all in-network COVID-19-related tests and treatment. Employees and their covered dependents who are on BBVA USA health plans will not be required to satisfy their deductible before the plan begins paying 100 percent of the expense, and will not be required to pay co-insurance.
We want to make sure that we are taking the right steps...
"The safety of our employees is one of our top priorities during this crisis, and we want to make sure that we are taking the right steps to protect our teammates throughout the bank's footprint," said BBVA USA Chief Talent & Culture Executive Rosilyn Houston. "This situation is one that we have never seen before in our lifetime, and we need to provide our employees with the resources they need to both preserve and protect their health."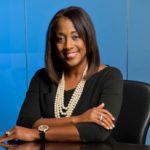 BBVA USA Chief Talent & Culture Executive Rosilyn Houston