BBVA USA CIO Kevin McMahon has been selected as a finalist for the 2021 ORBIE Alabama CIO of the Year Award in the "Large Enterprise" category, which recognizes the top CIOs from several cities and regions across the country affiliated with the Inspire CIO Leadership Network.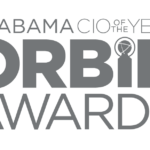 Finalists and winners are selected by an independent peer review process, led by prior ORBIE recipients, and are selected based on the following criteria:
Leadership and management effectiveness
Business value created by technology innovation
The size and scope of responsibilities
Engagement in industry and community endeavors
"Kevin has learned the BBVA Engineering organization from the ground up, having held several leadership positions within that division in his 15 year history with us," said BBVA USA CEO Javier Rodriguez Soler. "He has earned the respect of the Engineering teams he leads as well as his peers on the Management Committee. He is very deserving of this recognition, and I couldn't be prouder for him and for our US franchise."
The ORBIE Award signifies exceptional leadership, innovation, and vision, representing the characteristics and qualities that inspire others to achieve their potential.
"I have the privilege of leading one of the best organizations I have ever worked with," said BBVA USA CIO Kevin McMahon. "Being selected as a finalist for the ORBIE Alabama CIO of the Year award is a direct reflection of my team and it is an honor to represent BBVA USA and Engineering."
He continued, "I work with a fantastic group of people who give the best they have every day. 2020 was a difficult year in which we created new ways of collaborating and working together in order to be successful. This recognition means a lot to me because it shows how much the BBVA Engineering team and our partners have accomplished by working so well together during this very unusual year."
To learn more about the ORBIE Awards, click here.