Ryan Companies, Page and BBVA USA announced today their plans to build a 60 floor multi-use project in the Central Business District (CBD) of Austin, Texas.  The project, located at 311 and 321 West 6th Street, will have 60 floors inclusive of office, residential and parking.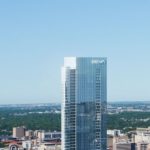 Ryan Companies will develop and build the 770' project, which will be the second largest office, multi-use tower currently planned in the CBD.  Comprised of 60 floors, the top floor will include a 3,000 square feet amenity clubhouse.  The lower clubhouse levels will include a pool deck, indoor/outdoor fitness, gathering and meeting spaces, listening room, media room, pet park and locker-room facilities.
"Partnering with BBVA on the significant redevelopment of a unique downtown Austin corner is very exciting to the Ryan team.  The mixed-use product that keeps the BBVA bank presence intact meets an important live, work, play need for downtown," said Hunter Barrier, President Ryan Companies, South Central.
Levels 20-60 will be home to approximately 363 units of residential comprising of 75% studio and one-bedroom apartments and the remaining 25% are proposed two and three bedrooms.  Levels 18-19 will feature a fitness and pool amenity area and levels 12-17 will be comprised of 120,000 square feet of class A office space.  The remaining levels will be dedicated to parking and retail with a large percentage of the ground floor dedicated to a uniquely-designed BBVA lobby that reflects the company's focus on digital transformation in banking.
Our involvement in this landmark project will enhance our ability to serve our Austin clients.
"BBVA's mission of creating opportunities and its commitment to the places it calls home is epitomized in this project," said BBVA USA Austin CEO Jon Rebello. "Austin, with its innovative business and economic landscape, is a key market for the bank. Our involvement in this landmark project will enhance our ability to serve our Austin clients. With BBVA's global model that emphasizes groundbreaking financial services capabilities, our new operations will weave perfectly with Austin's unique character."
BBVA currently conducts business operations on the site and expects to continue operations in a new 4,000 square feet space upon completion of the project.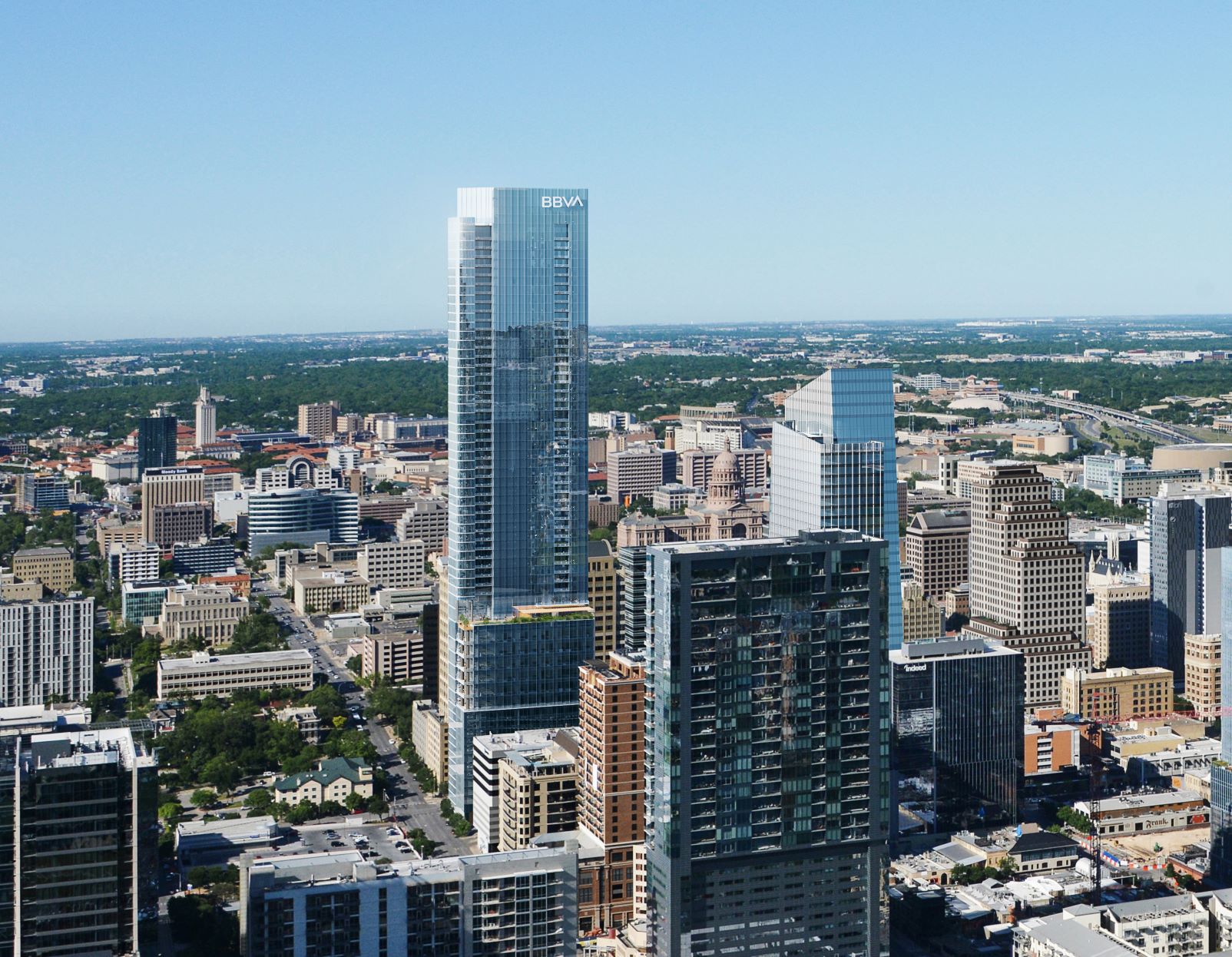 "The opportunity to significantly shape the skyline of Austin is a privilege afforded to very few projects. Page is thrilled to be a part of this monumental project which elegantly combines a diversity of uses on an exceptionally tight site. This manner of smart, dense and ambitious development will serve as a template for future projects downtown," said Talmadge Smith, Design Principal at Page.
The project will total 530,371 square feet.  The architect on the project will be Page and civil design will be conducted by Kimley-Horn. CBRE was the advisor to BBVA on this project.  Ryan Companies expects to bring their plans in front of the city council in mid-to-late December.