Sending and receiving money, saving or paying for products and services are unusual financial transactions for more than half of the world population. Financial inclusion programs promote financial services for these people with the aim of reducing not only the costs of their financial transactions, but also the risks involved.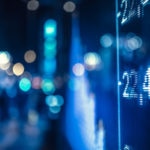 New technologies, increased information processing capacity, greater speed and ease in data connection, reduced costs of smartphones and the proliferation of places offering public WiFi give financial institutions the possibility of generating high-value offerings for the lower-income population.
According to World Bank data, in 2014 half of the world's adult population did not have a bank account at a formal financial institution. In view of these figures, many banks are driving financial inclusion programs, which also have an impact on the well-being and sustained economic growth of the countries.
BBVA's strategy
With the aim of managing these services, BBVA set up the Easy Banking & Financial Inclusion unit, which is responsible for developing and implementing the financial inclusion business model. In addition, through the Microfinance Foundation, the BBVA Group has invested resources in seven Latin American countries to promote the social and economic development of the most disadvantaged sectors of the population through productive and responsible finance.
The model developed has focused on turning money into a facilitator for their lives, not an obstacle. The challenge is to facilitate access to financial services through alternatives to the traditional branch office model.
To do so, the Bank is developing low-cost digital products and channels and easy to open and operate products for making inquiries, transactions and transfers easily and securely, guaranteeing security, availability and proximity.
One of the keys of this strategy is taking into account the particular features of each country in which BBVA is present, i.e. it adapts to their specific needs.
In this regard it focuses on three sequential steps:
Expansion of the correspondent network: there are more than 41,000 points and more than 68 million transactions are completed each year.
Development of a mobile payment structure for high-end and low-end cell phones. For example, through BBVA Wallet in Chile, the electronic wallet in Peru, SMS Banking in Mexico…
Building specific financial solutions for the low-income segment, such as transactional and saving instruments, microinsurance and microcredit, among others.
Lastly, worth mentioning is the work carried out by BBVA Bancomer in Mexico, where there are 6.6 million customers in the low-income segment, or 72% of the customers with this profile in Latin America.
This is why much of this model's effort has been concentrated in this country, in the Mexico Digital Banking department, for building services that generate value for this type of customers. It is a role model for boosting services that foster financial inclusion of the entire population.