BBVA's foresight and solid operating income draw upbeat reports from analysts
Analysts praised BBVA's foresight as the group booked €1.43 billion in provisions during the first quarter to cover the expected impact of COVID-19 on its business. The Group's capital ratio was another one of the quarter's standouts.  The reports published by analysts also focused on BBVA's strong top-line growth and the soundness of the messages conveyed by the bank's management, particularly in connection with its expectations regarding provisions and capital generation.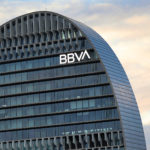 BBVA's first quarter results beat top line estimates from analysts tracking the bank's performance. The gross income came in 7 percent above analyst consensus, thanks to a better-than-expected performance across all revenue items, while the operating income beat expectations by 16 percent.
In the first quarter, BBVA set aside €1.43 billion in loan-loss provisions for COVID-19 related losses, which caused its attributable profit to decline to €292 billion. The bank's income statement also reflected the negative impact of a goodwill impairment at its USA unit (€2.08 billion). As a result of this writedown the Group reported €1.79 billion in net losses for the period.
Analysts praised the Group's conservative provisioning measures, as well as the bank's transparency in conveying the rationale behind it. Most analyst houses recognized that BBVA's effort has been one of the most relevant across the European sector, comparable maybe only to those made by U.S. banks, and viewed the decision as correct and based on realistic assessments.
In general, the bank's messages during the earnings conference call were well received by analysts. Analysts underscored the management team's confident tone regarding the Group's cost-of-risk forecasts - 150 to 180 basis points for the year as a whole - which indicates, once again, that the provisions recognized during the quarter will likely represent the bulk for the year; and also as regards capital, which should close the year on the higher end of the new target range.