Market analysts reported positively on BBVA's 2017 results. The majority pointed to the solid underlying trends, the strength of recurring revenues and cost containment as the key drivers of the bank's solid performance.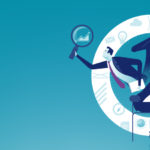 BBVA posted better than expected results across its main business lines, surpassing the consensus of market forecasts. One of the most noteworthy elements was the solid performance of the bank's recurring revenues. Some analysts have not ruled out the possibility of upgrading their forecasts, to factor in the recovery of results in Spain and the United States and sustained growth in Mexico and Turkey.
According to analysts, the outstanding features of the results were:
For the Group as a whole:
The strength of revenues, which reached record highs, driven mainly by recurring revenues (and more specifically, by net interest income), a fact that adds even more value to this good performance.
Cost discipline, essential for the rise in operating income, which is also at record levels.
Analysts are comfortable with the Group's capital levels. Regarding the announced dividend payout, in a capital generation scenario, it could increase.
On a business area basis:
Main geographies beat analyst consensus estimates.
Turkey's results were surprisingly good, especially in terms of net interest income and cost containment, which performed better than expected.
The figures for Spain also beat consensus estimates. Analysts focused on the quarterly growth in net interest income, which should benefit from an eventual interest rate increase. This, combined with cost containment discipline and the reduction of real estate exposure to almost immaterial levels, could lead to further improvements in the area's result this year.
In Mexico, revenues exceeded estimates (despite the slowdown in activity) and loan-loss provisions were lower than expected. Analysts remain cautious due to the uncertainty surrounding the upcoming presidential elections (July 2018) and ongoing NAFTA negotiations.
The U.S. franchise posted solid results in terms of operating income, driven by net interest income, which in turn benefitted from cost containment efforts. For 2018, the expected increases in interest rates and activity levels should help drive profits up even further.
In Latin America, strong revenues and lower provisions helped the region to post better-than-expected results.