Garanti BBVA's data center, formerly located in Istanbul's Güneşli district, has moved to an Uptime Institute Tier IV certified building in Pendik, also in Istanbul.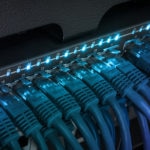 The data center migration was a controlled event, involving robust security measures and detailed planning. The technology base has recently become operational and houses a data center that boasts a net IT area of 1,800 m² (19,375 square feet) over a total installation area of 6,500 m² (69,965 square feet).
The data center migration fell comfortably within a planned outage of less than two hours. Customers were informed of the anticipated interruption, which was executed with the strictest security precautions in place.
The statistics behind the migration demonstrate the sheer volume of the work involved in the migration process. Highlights include:
Prior to the migration, 16 million SMS messages, 11 million emails, and 5 million mobile notifications were sent to customers to inform them of the controlled project and planned interruption to service.
Customers were told that the planned downtime could last up to 150 minutes; work was actually completed ahead of schedule, taking just 106 minutes.
More than 3,300 production environment servers were successfully moved to the Pendik Data Center over the course of 12 weeks.
More than 1,000 people participated in the migration on the night of the event.
520 TB of mainframe data, 7 PB of open system data, and 20 PB of backup capacity data were migrated.
950 km (590 miles) of fiber-optic cable was installed in the new data center; 9,000 lines were transferred.
Six one-off test environment rehearsals and 31 continuous transport rehearsals for the production environment were conducted as part of the mainframe migration planning exercise.
Garanti BBVA has made significant investments in technology and big data to provide a seamless user experience to both customers and clients. Increased data generation and processing capabilities together with complementary artificial intelligence advances have also created new opportunities in the field of marketing and the development of increasingly customized products and services.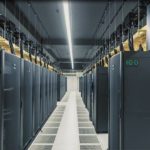 One of the computer rooms at Garanti BBVA's new data center in Pendik, Istanbul.