Bird recovery, philanthropy and soundscapes at the BBVA Foundation Biodiversity Conservation Awards
BBVA Foundation's Biodiversity Conservation Awards recognize each year a number of activities based on scientific knowledge of nature. Each year, the winners show that good results can be obtained that have a lasting effect on the environment. This edition's winners are engaged in activities as diverse as the rehabilitation of Spanish fauna, land conservation or recording a sound archive of nature.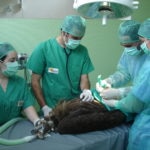 Human activity often puts at risk the environment and diversity. It is becoming increasingly urgent to implement solutions to avoid damaging the ozone layer, desertification or the disappearance of endangered species. The winners of the 11th edition of BBVA Foundation's Biodiversity Conservation Awards, which have just been announced, work on projects that tackle these dangers threatening our planet.
The panel has recognized the efforts of Grupo para la Rehabilitación de la Fauna Autóctona y su Hábitat (Group for the Rehabilitation of Indigenous Fauna and its Habitat), GREFA, "for its high-impact projects aimed at the conservation of species, mainly birds". This group reintroduces endangered birds in areas in Spain where they had disappeared. Over 2,400 members support the work conducted by GREFA, which since its creation in 1981 has raised and released over 3,500 specimens of endangered species. It has also established a cooperation network to locate and look after sick wild animals at its Indigenous Wildlife Hospital in Majadahonda (Madrid) and offers an environmental education program at its "Live Nature" center, which receives more than 11,000 visitors a year.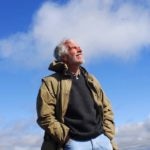 Douglas Tompkins, founder of CLT
Conservation Land Trust (CLT) is the world's largest private land conservation initiative. Its plan for buying private land and handing it over to the governments of Chile and Argentina for conservation has made possible the survival of one million hectares of Atlantic rainforest, wetlands, and forests in Patagonia. It has also reintroduced extinct species in these lands, such as the Andean condor, the giant anteater and the puma. Its work also includes the local populations, offering alternatives for making a sustainable economic use of the lands.
CLT was founded in 1992 by the philanthropist Douglas Tompkins, the creator of the ESPRIT and The North Face clothing labels, who died in December 2015 after devoting his efforts to conservation since the 1990s. Referring to this organization, the panel highlighted "the value of promoting altruistic participation for the conservation of nature".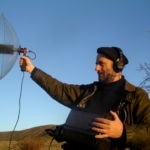 Carlos de Hita was the winner in the category that recognizes initiatives to disseminate knowledge and awareness. De Hita has for many years compiled voices of Spanish, African, Asian and Amazon fauna, from traditional activities and the main soundscapes of the Iberian Peninsula and the Canary Islands.