Card purchases in June were 28 percent higher than those registered in the same period in 2019
The report 'Impact of COVID-19 on Consumption in Real Time and High Frequency´ in Spain, published by BBVA Research, reflects a 28 percent increase in card purchases  compared to June 2019 levels. Transactions grew by 19 percent y-o-y through face-to-face channels and 69 percent in non-face-to-face channels. The increase in mobility saw a boost in spending, especially in consumer sectors such as hospitality and leisure, and in those that involve travel, such as transport.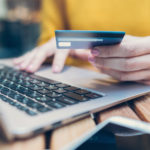 The monthly study based on card transactions carried by BBVA Research estimated a 28 percent increase compared to June 2019. Spending with Spanish cards continued to gain momentum, both in person, with a 24 percent increase, and with a 128 percent increase online. Purchases made with foreign cards continued to fall, but at a slower rate than in previous months.
The re-opening of commercial establishments was the main reason behind the increase in spending in June with card usage as a means of payment. The average amount continued to decline, but at a slower pace. Services have been the main reason for consumption recovery, especially since the end of the state of alarm. Its share of total spending exceeded 61 percent at the end of June, representing an increase of five and twelve points compared to 2019 and 2020. The increase in mobility drove purchases in consumer sectors, such as hotels and leisure, and in those that involve travel, such as transport.
Card consumption by sector intra country in June 2021
Recovery weaker in tourist areas and large cities
Face-to-face sales grew in forty-nine provinces compared to June 2019. Melilla, Cádiz, Ávila, Cáceres, Ceuta, Córdoba, and Badajoz stood out among them, with increases of more than 35 percent, while spending in Navarra, Balearic Islands, and Gipuzkoa, was less than two years ago. In-person consumption with Spanish cards exceeded records for the same month before the pandemic in all provinces, except Navarra. The increase in spending was greater in Melilla, Cádiz, Ávila, Córdoba, Cáceres, and Ceuta, and only lost momentum in Girona.
In June, face-to-face purchases with foreign cards reached 55 percent of those made in June 2019 (48 percent in May and 33 percent in April). Lleida, Albacete, Badajoz, Cáceres, Soria, and Teruel were the only provinces in which spending was above figures from two years ago. Toledo, Ceuta and Bizkaia, in comparison, did not reach 30 percent.
An increase in face-to-face spending accelerated in June in the interior provinces, especially in Segovia, León, Cáceres, Burgos, and Zamora. However, the recovery was weaker in tourist areas not included in the United Kingdom's green list, such as Tenerife, and in large cities affected by holiday travel (mainly Barcelona, Zaragoza and Madrid).
For the first time since the start of the health crisis, card cash withdrawals in June equaled 2019 figures. All in all, the weight of withdrawals over total operations fell again to 22 percent, five points less than in the same month in 2019. In thirty-seven provinces, cash withdrawals were greater than before the crisis, driven by increased mobility. Galicia and Andalusia led the growth in refunds last month, while Melilla, Madrid, Teruel and Zaragoza and Bizkaia did not reach 95 percent of the level from two years ago.
Spain's consumption recovery month by month
In 2020, BBVA Research began to analyze the impact of COVID-19 on consumption in Spain and the rest of its geographies thanks to the use of big data technologies.
This technology uses the aggregated and anonymized transactional data of the millions of operations carried out with a BBVA card or registered in a BBVA POS terminal to monitor the economic evolution of the different countries where the bank operates.
The full June report can be downloaded from its website, where navigable charts including information on the economic global recovery are also available.