Whether you're into a red or white, dry or sweet, or Sonoma or Napa Valley product - whimsical, wine-related holidays like National Moscato Day is something most wine enthusiasts can appreciate.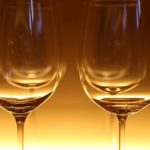 BBVA Compass has been known to celebrate the fermented grape-juice on occasion, bringing high-end expertise and rare, delectable wines to clients from coast-to-coast. As part of its relationship with the famed Roca Brothers, the bank has brought master sommelier Josep Roca to multiple markets to delight clients with both unorthodox and pleasing wine-pairings.
The bank has also been teaming up with Christie's Auction House since 2013 to combine the bank's financial capabilities with the auction house's expertise in collectible assets. This has allowed the bank to set up special Global Wealth client events throughout the years that provide access to rare works of art, jewelry and – you guessed it – wine.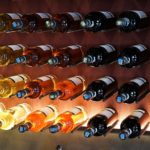 With wine's overall popularity and an uptick in direct-to-consumers retail wine sales in the past year, the time may be ripe to consider upping your wine game.
So if you're a true connoisseur, while a good majority may recognize National Moscato Day with a glass of the white, sweet libation, taking the first steps to your very own wine cellar could be worth exploring for the future.
Is your interest piqued? Check out this BBVA Compass Wealth Strategies blog post on BBVACompass.com highlighting insightful information from Christie's Auction House wine experts on how to get started on this unique adventure.
Information includes choosing the right wines from the get-go, finding the right place, and meeting the source of your wine.
As a bonus, check out this article that gives you seven tips for picking the perfect wine glass.
Happy National Moscato Day!