Productivity means doing things better, doing more with the same resources, combining them more efficiently to produce better results. And greater productivity – as well as more investment and jobs - is exactly what we need in Chile to return to the growth rates that improved millions of people's quality of life over the past 25 years.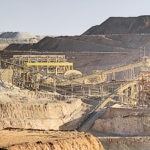 During the country's high-growth periods, productivity contributed nearly one-third to this expansion. But over the past decade, it has contributed very little, or even took away from growth, depending on the different measurements. Although this is concerning, it is even more alarming if we consider that there is currently less space to grow through greater capital and work due to diminishing returns and lower population growth.  As a result, improving productivity is essential.
A significant part of the difference between the per capita income in Chile and in developed countries can be explained by differences in productivity. Sustained growth of the total productivity factor (TPF)[1] is crucial to promote economic growth, increase quality of life and equity. Boosting productivity means augmenting citizens' well-being over the long-term.
With an economy dependent on mining, it should trouble us that productivity in this sector has fallen 1.2% annually over the last 15 years, even after adjusting for the decline from the mining deposits law. The mining TPF dropped 8.8% annually between 2000 and 2014. This has serious implications, as it affects employment (directly and indirectly), investment, and economic activity in general, apart from tax revenues and other variables.
This can be interpreted in two ways. First, it justifies the efforts of the private and state-run mining industry to improve efficiency and processes – especially intense over the past two or three years. Second, it warns of the urgency of exploiting new sectors in the production matrix.
Many of these sectors are not currently being exploiting, to an extent because their development was overshadowed by the mining industry. In other words, Chile's economy has not improved its productive complexity, understood as the abundance of diverse and (internationally) competitive companies in a wide range of productive sectors.
It is a sizeable challenge. Although declining productivity is not unique to Chile, the country's level is low. For example, a mining worker in our country only produces 65% of the added value that a U.S. mining worker generates. There is also a gap in other sectors like banking (61%) and industry (28%).
How to improve productivity?
What can be done to improve productivity? The proposals to improve productivity have come from both the private and public sectors. Recently, the Confederation of Production and Trade (CPC in Spanish) – an association that unites the main business branches in Chile – created a working group in which BBVA actively participated, designing concrete proposals to improve productivity.[2] The government also created the National Productivity Commission (CNC in Spanish), which has done studies to identify the barriers at a sector level.
The following aspects are consistently repeated when attempting to determine the general factors or elements on which we should work persistently over time: eliminating regulatory barriers that decrease efficiency; creating incentives for competition; improving human capital; increasing labor flexibility, eliminating bureaucracy and the difficulties of investing in infrastructure for development. They each imply huge adjustments in all aspects of society. The good news is that a large part of the task – the assessment – is nearly complete. Now it's time to start working in a coordinated manner and looking towards the future.
---
[1] Productivity is the relation between the quantity of goods or services obtained from a productive system and the resources used to obtain this production. In can be measured partially, factor by factor (employees, machinery, etc.), or by combining all factors, what is known as the total productivity factor (TPF).
[2] The specific propals can be found at http://www.productividadchile.cl/diagnostico-general/