The IMF places the country in fourth place in its ranking by GDP in the region because of the devaluation of the Colombian peso against the US dollar.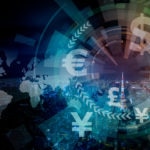 In early 2014 the Colombian government revealed that greater employment generation and a steady reduction in poverty rates would place the country on the podium of the South American economies.
The IMF advises that this year (2015) both Latin America and the Caribbean complete five years of economic slowdown as regions, adding that Colombia remains in fourth place, just behind Brazil, Mexico and Argentina.
According to Sebastian Diaz, an analyst at Banco de Bogota, Colombia has blamed the devaluation of the exchange rate of its currency to the dollar. And this has been done to a greater extent than other economic powers in the region, which have also seen their commercial revenues affected in their main export.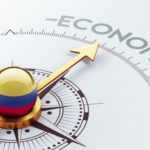 Nevertheless, Colombia is a leading power in innovation and entrepreneurship. With the implementation of the government plan for technological innovation for 2021 (completed by 40%, according to data presented in EmTech Colombia 2015) the country has benefited in many ways so far, becoming an entrepreneurship and innovation hub internationally. However, innovation and entrepreneurship are presently not included in GDP. They are able, however, to affect the value decisively. All emerging technology can and should apply to a country's macroeconomic strengths. In the case of Colombia, the textile, oil, transport and food industries, to name but a few, would be directly benefited by this kind of progress.
These predictions are not hollow. In this fifth year of a slowing economy in South America average growth stood at -0.8%. Nevertheless, Colombia is growing above this value, and it is also expected to exceed the forecast for 2016 (1%) by more than doubling it (over 2%).
By 2017 Colombia can start competing with the top Latin American economic powers, experts say. But it will not be until 2019 that GDP will return to the USD 377,000 in value it had in 2014.