Amid a number of funding models, crowdlending's rising popularity has tickled the interest of the banking industry, as incumbents look for new ways to offer loans to small businesses and entrepreneurs.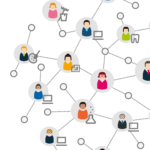 More and more private investors are lending money and becoming essential supporters of cash-starved businesses. In exchange, these investors receive a monetary consideration, while the intermediary crowdlending platforms earn their income through the small fees they charge.
The crowdfunding roots of crowdlending. As funding platform MyTripleA's blog explains, crowdfunding emerged in the 1990s as a model where private individuals funded small cultural projects through donations or contributing with small amounts in exchange for a non-cash consideration. Crowdfunding is based on the idea of selfless collaboration, and therefore cannot be considered, strictly speaking, a way of investing. If the project funded is successful, the individuals that sponsored it are rewarded with anything from merchandising items, to a mention in the creator's website, or an early version of a specific product.
Crowdfunding platform Kickstarter has helped many people get their initiatives off the ground, including some quite peculiar projects. Coolest Cooler, a next-generation cooler equipped with everything from a bottle opener to water resistant speakers, designed by inventor Ryan Grepper managed to raise over $13 million in funding; Wife-and-husband combo Yoganshi Shah and Hiral Sanghavi designed the "best travel jacket " and rose over $9 million, while Pebble Time's smartwatch rose over one million dollars in under one hour and 20 minutes, and 20 million in total, according to Entrepreneur.
Over the years, crowdfunding has evolved and paving the way to new forms of funding, such as crowdlending. Crowdlending platforms offer a meeting point for investors willing to lend money in exchange for capital and interests and companies with financial needs.
Young companies with pioneer projects are not the only ones that resort to this type of financing. According to a report from lending platform LoanBook, "the typical company that resorts to crowdlending in Spain, is a company that already enjoys a solid position, which has been in business for an average of 22 years, 9 employees and a turnover of over €2.1 million", explained Eloi Noya,  cofounder and head of business development at LoanBook, in an interview with La Vanguardia. So far, this platform, which launched in 2013, has made a total of €20.5 million in loans to SMEs, and together with Arboribus, Grow.ly, ECrowd! and MyTripleA, it is spearheading the Spanish crowdlending scene.
Although sometimes crowdlending has been wrongly heralded as an alternative to the financing offered by banks, the truth is that both segments have become great collaborators. In 2015, Unilend and Groupama Banque made the headlines in France when they announced a partnership wherein Groupama Banque committed to lend €100 million to French SMEs over a four year period through Unilend's channel. That same year, BBVA announced that it was investing in Prosper, a company specializing in consumer lending, which partners with OnDeck, an online lending platform for small enterprises.
But not only banks, public administrations are fuelling crowdlending's growth in popularity. Starting this year, as Fintechmove reports, UK laws will require British incumbents to refer any loan applications they turn down to a crowdlending platform. Since its birth in the US and UK, crowdlending has gained a strong foothold in countries such as Spain, France and the Netherlands. According to a report published by the University of Cambridge in September 2016, the crowdlending market is growing at a pace of over 222% per year, and everything seems to indicate that this won't change in the near future.