"Everledger is a digital, global ledger that tracks and protects items of value… and it's on the blockchain." Nearly seven months have passed since Everledger CEO and founder Leanne Kemp used this pitch to explain Everledger at the BBVA Open Talent 2015 Europe finals. After winning the European title of BBVA's startup contest, Everledger has continued its hard work and achieved several major accomplishments, including moving into new areas like fine art and ethical supply chain finance – with more on the way. [Just as of last week, Everledger was included in the prestigious ranking The FinTech 50 of 2016]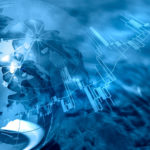 But, where did this idea come from? For Kemp, the ownership record of diamonds and other items of value were much safer on a virtual platform that could not be altered, like paper records. "The more we investigated, the more we discovered numerous instances where official records had been tampered with to deceive and corrupt," reported the CEO.
It has been reported widely in the media that a portion of valuable and luxury products being sold online are actually counterfeit.  Synthetic stones masquerading as diamonds with false Kimberley certificates, a double whammy of misleading information, were discovered being sold on Alibaba in February 2016 and reported by the Diamond Intelligence Brief.  The end user becomes a victim of fraud, perhaps never discovering they purchased a worthless stone. The problem has become more widespread as we do more of our shopping via online shopping portals incorrectly assuming that the advertised product is authentic.
With the advent of blockchain, a public ledger, Everledger saw an incredible opportunity to utilize this tool to create a permanent record of the history of diamonds, luxury goods, items of value and any product or records requiring provenance to be transparent. The Everledger platform records the chronology of an item's ownership and is customized to incorporate the relevant integrity markers. Once they have been uploaded into the blockchain, they are completely tamperproof and make it possible to trace the history of an item and validate its authenticity.
Everledger allows users to store ownership records, detect fraud and combat counterfeit goods, providing the end consumer with a reliable source-to-sale narrative. It can also add so-called "smart contracts" to the system – contracts that allow the owner/seller to finance and insure these luxury items more efficiently.
Blockchain creates a decentralized infrastructure for joint record keeping.  Each participant in the blockchain agrees to verify transactions or dealings with the products. Blockchain has some remarkable advantages. To begin with, it's immutable. The records are permanent and cannot be changed. Second, it's secure and third, it's fast. Information entered in the system is quickly propagated around the world. Finally, it's scalable. There are no limits to the amount of information that can be stored on the blockchain.
Where do banks fit in the equation? Diamonds are the one commodity that does "not yet have true financial products wrapped around it." According to Kemp, "we have the ability, through the Transparent Ledger, to enable banks and insurers to finance and protect diamonds differently." Everledger is also opening new markets, making an opaque market more transparent and combating terrorism.
Leanne Kemp, CEO and founder of Everledger, during BBVA Open Talent 2015 Europe finals
Leanne's tips for BBVA Open Talent participants
For the Everledger founder, fintech startups initiatives like BBVA Open Talent "enables a startup to have a platform to not only test the theories and ideas, but also to dig deep with the executives of BBVA and to explore new markets."
*  Network with the other cohorts. There is so much valuable information to be shared by all those bright minds in a supportive environment. You are all in the same boat.
*  Network with everyone you have the good fortune to link up with. Don't be afraid to ask for help and guidance – that's why you are there. Utilize these resources.
*  Be succinct.
*  Engage with your idea and the audience from your heart. Be passionate.
*  Speak clearly. Use simple, concise language - no fancy words.
*  Deliver your message using metaphors.
*  Know your audience / Know your client.
* Practice your delivery on several groups/people for honest feedback.
* Stay focused on the core messages. Use the verbal to flesh out the product.