Digital Bank Latam: The banking sector's quest for digital users
The second edition of Digital Bank, Latin America's largest event devoted to innovation in financial technology, brought together leaders from the main companies in the region's financial sector and a group of 22 entrepreneurs who offered different solutions to meet their technology needs.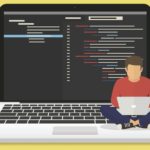 Held in Bogota (Colombia), Digital Bank provided a showcase for success stories in the Latin American banking sector as well as a variety of proposals from business incubators and entrepreneurs. Various customer capture and loyalty alternatives were also presented at the event through an array of software solutions and applications designed to adapt banks to the dizzy global pace of digitization.
Nearly 200 delegates from financial institutions were able to gain first-hand knowledge of new proposals to empower banking as well as the digital solutions that will make this a reality. Experts with success stories and new technology companies were the protagonists of the gathering.
The Banco del Estado de Chile was presented as one of the success stories in the Latin American banking sector following its implementation of versatile technology strategies while simultaneously maintaining a physical presence through branch offices along the entire length of the country. With a coastline of 4,329 kilometers washed by the Pacific Ocean, Chile is the longest country in the world.
This was one of the country's most important banking penetration goals, and it has given hundreds of people the opportunity to open an account without any restrictions and apply for loan without the need for a credit score. Furthermore, it has not only benefited individuals with a low income or who are in casual employment but start-ups (small entrepreneurial ventures) as well.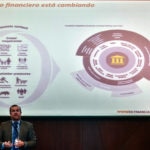 Incuba UC was another of the success stories presented, again from Chile. A business incubator developed by Chile's Catholic University with a certain amount of state funding, it has promoted the ideas of many entrepreneurs, especially in the IT field, and helped them to establish relationships and create small businesses to introduce innovation in record time.
In 2014 this initiative promoted 96 new companies through different support networks (mutual funds in various places, mentor networks in Canada and the United States) and the use of $7.2 million of state funds to provide a significant boost to the entrepreneurs involved. It aims to use its presence at events like Digital Bank to create new alliances and exchanges with Colombia.
The UBI Index, a European research initiative which evaluates these types of business incubators worldwide, this year rated Incuba UC as the sixth most important university-based incubator in the world.
Fast opportunities cycles
Fernando Pastor of the Financial Group website, which advises different banks around the globe, expanded on this subject, focusing in particular on the risk of "various non-banking players". The borders between industries are increasingly blurred, and users are discovering new opportunities. Thirty-two percent of banking revenues could be at risk by 2020 if effective and attractive connections with customers are not implemented.
Besides, nowadays people often have accounts and cards with more than one organization, and there are emporia like the Alibaba Group – the private e-commerce consortium based in China – that have plans to launch their own bank in the coming months. Meanwhile, Apple and Amazon have become global benchmarks and may extend their business areas.
For this reason, Fernando Pastor referred to placing customers at the center as a top priority. "If the service offered is no different, customer loyalty will be lost." He also stressed the need for internal transformation within financial institutions: "Remove internal barriers and break projects downs into smaller pieces; coordinate efforts from every part of the organization, with a single vision provided by the organization leaders." The aim is to reduce processes to obtain effective, functional results.
In his opinion, the focus must be to optimize implementation processesthrough decisive measures that produce visible results along the way, rather than undertaking major long-term projects that contradict the busy, demanding lives of all the potential customers of the financial system with their varying needs.
In addition to presentations by these experts, the second edition of Digital Bank Latam featured eight-minute slots by more than 22 technology entrepreneurs, most of them from Colombia but a few from Spain, Argentina, Ecuador and Peru as well. Various platforms and applications with useful features for banking and the financial system in general were showcased at presentations and live demonstrations, encouraging emerging companies to seize the opportunity to develop ideas with a global impact.