Picture walking up to a digital banking kiosk, opening up an account, and subsequently receiving your personalized debit card almost immediately. Take a trip to the other side of the world, and you'll discover that this is now a reality. But is there a place for something like this in the United States?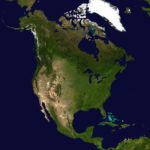 Middle-East banking group Emirates NBD announced, unveiled and rolled out digital banking kiosks in the United Arab Emirates recently, taking the digital banking world by storm in the Eastern Hemisphere.
Banking has been evolving digitally and a premium has been placed on innovation (BBVA Chairman Francisco Gonzalez's "We have to be prepared to compete with the digital giants" quote comes to mind). But Emirates NBD's newest venture gives customers in that part of the world a new side to banking.
The kiosks reportedly boast the following features:
A platform to open accounts and obtain a personalized debit card instantly.
An option to request a new check book.
A way to update personal details and apply for a personal loan.
A biometric signature pad to complete transactions.
A cash recycler and coin dispenser for withdrawals.
This specific product has yet to reach U.S. shores. According to one banking expert with an extensive professional background in retail and ATM banking, it would be wise to not hold your breath.
Are U.S. consumers ready for this product? Will they ever be?
Andres Cueto is BBVA Compass' Corporate Regional Real Estate Director, but previously served as the bank's director of ATM Channel and Branch Strategy & Design. Filled with a wealth of knowledge in retail strategy, he has spoken at multiple events, including Future Branches conferences in various cities.
We're trying to merge digital experience with customer need.
"I've spent a lot of time in recent years trying to figure out how to bring different technologies to the bank for a better customer experience," he says. "We're trying to merge digital experience with customer need."
But on the topic of digital banking kiosks, and in a twist of sorts, Cueto had an outlook that might surprise customers who rely on digital for their banking needs.
"We want to provide value to our customers," Cueto said. "We've found that as more customers use our digital tools, the more they visit our branches for different reasons. Our employees show them how our digital services function and highlight features that could make banking easier. But at the end of the day, while transactions are on a downward trend, branches can function for a different, but important purpose."
In Cueto's mind, digital banking kiosks would make this necessary concept obsolete, as the bank is in the business of "people serving people".
We constantly evaluate and pilot new technologies...
"I don't think there's a general place for kiosks in the U.S. banking industry," he says, "At least not based on existing technology and based on the way our customers access our services. However, we constantly evaluate and pilot new technologies to make sure we provide our customer with the best services to meet their needs."
Different parts of the world, different banking needs
Cueto's examination of the U.S. banking market is the primary contributor to his thoughts on digital banking kiosks. Studying consumer habits in the Middle East and other countries has added further reasoning for his argument.
"It's a different banking world in other countries like the U.A.E," said Cueto. "There are different types of transactions and people use branches in a different way."
For example, he points out that people frequently use bank branches to pay their bills, and could easily utilize the kiosks to do just that. U.S. consumers don't utilize their nearest branch for their own bill payment.
That's not to say some U.S. banks with a particularly unique clientele could successfully offer this type of technology.
"For example, a bank that issues credit cards to customers that have no other relationship with the bank could provide a way to pay their bill with cash through an ATM or kiosk".
(story continues below)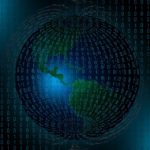 Kiosks: A novelty in the U.S., but most functions already exist
The dichotomy between the two markets is stark, but at the end of the day, people in the U.S. want a face-to-face experience when they truly need and want it. BBVA Compass' mobile app, its new Express Personal Loan product, and its online account opening tools already have functions that the kiosks boast.
"Our leadership talks about it and emphasizes it all the time. We want people to come to our branches. We want our employees to have a relationship with our customers."