In honor of Father's Day, meet Paul Birk, the second featured employee in BBVA Compass' Employee Spotlight series. He fixes problems for a living, makes candy for a cause, and being a dad always comes first.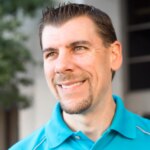 Position: Lead Solutions Architect
Location: Birmingham, Ala.
---
What attracted you to BBVA Compass?
When I interviewed with BBVA Compass in 2013, I was working in a contract job for the military in Montgomery, Ala. I applied to work as a Middleware Engineer to support the Online Banking platform, because I loved the idea that I could work in a full-time position in my field. Plus, I would be closer to home. When I came in for the interview, I met with the whole team from my department. During the interview, I thought, "Wow. The people here are really great!" The atmosphere was friendly. Once I started working for BBVA Compass, that did not change. My coworkers and I were all one team, helping each other get the work accomplished to better serve the customer.
How do your role and service line contribute to the bank's success?
The Solutions Architecture team assists programs during the planning and execution phase of their projects. The work the team and I do impacts the whole bank. We facilitate bringing individual teams together as "One Team" to think through the technical difficulties and develop a solution so each project can move forward. This saves time and money and decreases inefficiencies, because prior to a project's execution, were able to focus on complex details, budget more accurately and prioritize key components of the project. For example, if online banking has a project for new enhancements, we help them put together a solution to implement the changes.
What unique technical and non-technical skills do you bring to BBVA Compass?
When I came to BBVA Compass, I was able to bring my middleware, data management and networking skills with me that I had learned from previous jobs. Those skills allowed me to become involved in supporting the Online Banking platform. Three years of supporting Online Banking has enabled me to grow my knowledge of the bank's systems which has helped me to become a better Solutions Architect.  On the non-technical side, I try to keep a very positive attitude, keep friendly and open communication between my team and projects, and I feel comfortable speaking in front of groups. These skills are also very beneficial in an organization where communication and productivity are critical. I feel that looking for the positive outcome in situations and communicating that to our teams are what help us to be more productive.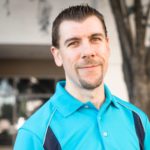 Paul Birk:  'It's important that you enjoy your job, and I do.'
How is BBVA Compass supporting your professional growth?
From supporting the Online Banking project and working with other groups within the bank during my first three years, I've had the opportunity to become a better co-worker in my Solutions Architecture position. I am able to bring that knowledge to my team and to other projects that I am involved in now. Being patient, cooperative, and having the ability to adapt quickly has helped my projects be successful.
What is your "most proud" moment at BBVA Compass?
I'm proud of the fact that I received the Engineering Department's "Making it Happen" employee of the month award three times for going beyond the call of duty in supporting my teammates and other divisions of the bank. I couldn't have achieved those awards without the help of my teammates. One of the awards was for helping implement a computer startup process that saved my engineering team tons of time in getting the computer system back up, which minimized downtime for online banking developers.
Father's Day was not too long ago. Tell us a little about you life as a husband and dad.
In August 2017, my wife and I will celebrate 13 years of marriage. Both of our daughters, ages 17 and 10, have special needs. I care about them and their future. My wife and I started to notice that various day programs for special-needs individuals were starting to close in my community, especially for those children graduating from high school. In September 2016, my wife and I started a candy company as a way to provide training for those with special needs. It's called Truffles & Company, and it offers 12 different flavors of truffles. The goal is to eventually turn it into a storefront, where those with special needs can come and work. A portion of the proceeds are donated to a charity each month. God has given me every day, so I want to bless everyone in return.
Based on the way you talk about BBVA Compass, it's obvious you are proud of the company. When people see, do they see that pride in you, too?
When I talk about how much fun we are having here, a lot of people who don't work here are envious. It's important that you enjoy your job, and I do.
---
Employee Spotlight is a bi-monthly series highlighting a diverse selection of employees from across BBVA Compass' footprint who are helping to push the bank forward. The series reinforces BBVA Compass for being a workplace of opportunity that enables its employees to contribute to its overall success.