Energetic, innovative outlook shaping bank's San Antonio market team
Since then, Parker's team has seen a healthy growth, with multiple hires that bring an innovative outlook to a market that mirrors the city's innovation.
San Antonio may somewhat stand in the shadow of its Austin counterpart in terms of startup recognition, but the Alamo City is home to 493 startups and 5,199 investors. With those statistics rising every year, Parker is tasked with staffing his team with outside-the-box thinkers - employees who are based in the middle of the action in downtown San Antonio.
"There is a massive downtown revitalization going on right now. Everyone can feel it," Parker told the San Antonio Express-News in June 2017, talking about the bank relocating its headquarters to the Weston Centre.
(Story continues below)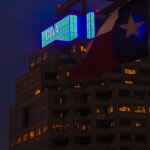 BBVA Compass's local San Antonio headquarters is located at the Weston Centre, where the bank occupies the building's first two floors. The bank moved into the building in 2017, occupying 9,600 square feet of the first floor for a retail branch and 19,000 square feet on the second floor for corporate offices, which includes the local commercial and Global Wealth team.
The building even boasts prominent BBVA Compass signage at the top, on both sides, etching the bank's name into the South Texas sky and downtown San Antonio. While the bank told media outlets at the time that the move signaled their commitment to the market, it's what they've taken action on, since then, that has further backed up that claim.
For fiscal year 2018, the bank was the top SBA lender in terms of number of loans at 54. BBVA Compass also produced $12.42 million in loan volume, which was second in the region. The team also boasts advisors from diverse areas of the financial industry, which lends to a multi-functional and well-blended group, Parker says.
BBVA Compass's latest hire was Daniel Lasater, who was named the bank's newest Global Wealth Relationship Manager in San Antonio, adding to the growing team.
Lasater, an industry veteran with 20 years of experience, comes to the bank from a previous position as a corporate banking relationship manager. He began his career in 1998 as a financial advisor for Morgan Stanley, later developing his career to include stints as a client manager and commercial banker.
"Daniel's extensive and rich background in the banking industry adds a unique dimension to our team," said BBVA Compass San Antonio CEO Ryan Parker. "Our Global Wealth operation is a strong component of the bank's business, especially with the array of products we offer. Pairing that with Daniel's skill set will allow us to further elevate what we can already offer our clients in San Antonio."
In addition to Lasater's strengths in financial services, he is also highly involved in his community, currently serving as the board president of Boysville, a Texas Home for Boys and Girls. The organization is a non-profit entity, serving as a children's home and shelter in San Antonio.
He is also the founder of the Business Advocates of San Antonio referral network, also serving on the board. Other notable accomplishments include being named a member of both the 2014 San Antonio Business Journal 40 Under 40 list and the Leadership San Antonio Class 40.
(Story continues below)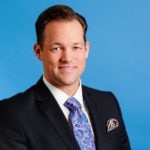 BBVA Compass San Antonio CEO Ryan Parker
"Our team is young and energized to give San Antonio a fresh way of looking at banking - a strategy that aligns with the city's innovative economic atmosphere," said BBVA Compass Global Wealth Executive Josh Collins, who acted as hiring manager for Lasater's role. "Daniel rounds out our team and allows us to work diligently at full strength for our Global Wealth clients and more."
The Global Wealth and Commercial banking team at the corporate headquarters also includes: Business Banking Sales Director Paul Ponzica, Corporate Relationship Managers Troy Law, Michael Rodriguez, John Riquelme and Ricky Maldonado, Global Wealth Private Bankers Mary Mahlie, Jerry Daniel and Jeff Hawthorn, Global Wealth Financial Advisor Mark Menendez, and Commercial Relationship Managers Robert Berry and Jerret Krouse.
For more information on the bank's products and services, visit bbvacompass.com.