Small business profile: San Antonio-based dental practice reflects BBVA Compass' mission
Dr. David Ferguson moved to San Antonio, Texas a little less than a decade ago to find a warm place to plant his roots with his family. Little did he know that his business would heat up shortly thereafter.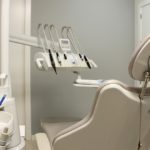 Dr. Ferguson is the owner of Celebrate Dental & Braces, a family dental practice with seven offices – four in San Antonio, two in Albuquerque, N.M., and one in Kansas City, Mo. – with one set to open soon in Las Vegas. The business, much like the bank it does business with (BBVA Compass), looks to create opportunities for its patients and the communities where it sets up shop.
I had a vision of practicing dentistry in a better way.
"The business has about twenty partner doctors, and we treat tens of thousands of people," said Ferguson. "We try to stress the importance of the communities we serve and give back to those who need it most. When we were first getting started, I had a vision of practicing dentistry in a better way - with honesty, integrity, low prices and courtesy."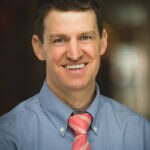 Dr. David Ferguson of Celebrate Dental & Braces.
Celebrate Dental & Braces brings those words to fruition year-round, capped by an annual event that sees the practice give free dentistry for the needy around Thanksgiving. People begin to line up at 4 a.m. on the date of the event, and are able to get general services throughout the day at each of the seven offices. Each year, the practice serves an average of 1,000 people during the event.
As a commercial client for BBVA Compass, Dr. Ferguson stresses the importance of doing business with a bank whose values align with his company. The bank has been serving the practice since before its second office opened, and even saw a transition between commercial banking managers shortly after becoming a client.
"I was skeptical at first when that transition happened," said Ferguson. "But after a while, we saw a shocking level of customer service that we couldn't get anywhere else. We decided to stay on after we saw what has now become my favorite part of banking with BBVA Compass – the hands-on service."
So what did this banker say to keep Celebrate Dental & Braces on as a client all those years ago?
Those were my exact words.
"All I'm asking for is a chance," said BBVA Compass Relationship Manager Shermerree Conn. "Those were my exact words. And I told him that if I didn't deliver, they can 'fire me'. That never happened. I've seen them grow into an amazing company over the years."
After all these years, Dr. Ferguson says BBVA Compass has seen many of his company's milestones – a fitting story when one takes into account the first words a BBVA Compass banker told him on a cold call: "Bank with us, and you'll grow."
"I can't thank the service that BBVA Compass offers enough," said Ferguson. "I've always believed that you have to celebrate giving in order to grow. And we've done that. BBVA Compass does that as well, in more ways than one. They definitely create opportunities."
For more information on small business products from BBVA Compass, click here. Services include:
---
For more tips and insights on small business leadership, growth and operations, visit BBVA Compass' Bright Ideas for Business.