Financial System: Technology can help bank millions of (unbanked) people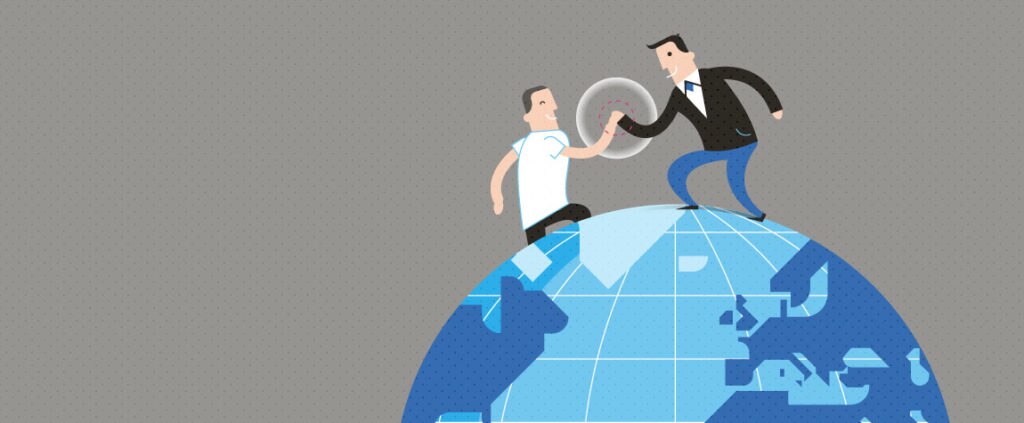 Don't miss Carlos López-Moctezuma's interview featured in CNN en Español's GloboEconomia, From CNN's studios in Wall Street (New York), BBVA's Head of Financial Inclusion and Easy Banking of BBVA explained why there are still over 2 billion people across the world (38% of the total adult population) that still don't have access to financial services, not even a bank account, and what a bank like BBVA is doing to include them in the system. New mobile payments and online banking technologies are key.
Thanks to smartphones, new technologies and the growing network of merchants - drugstores, grocery stores...- offering financial services in areas not covered by branch office networks, great strides are being made in the financial inclusion of the unbanked.
Building on a wealth of experience accrued over years of work in financial inclusion, BBVA is aiming to reach out to populations with lower income levels and no access to banking to offer financial solutions that make their everyday life easier.
What is BBVA's strategy?
BBVA has defined four basic pillars for its financial inclusion program:
1) The use of new technologies and digital platforms
2) Innovative and low-cost financial solutions, designed especially for this segment of the population
3) Big data and non-traditional methodologies, for risk measurement purposes, for instance
4) Offering a consistent customer experience across all channels.
BBVA's focus on easy banking and technology has turned it into a global leader in financial inclusion. Grupo BBVA has signed a strategic agreement with Alliance for Financial Inclusion (AFI) and will contribute with its technical knowledge in workgroups focusing on customer protection, digital financial services, SME financing and financial inclusion strategies. BBVA will also back AFI's Latin American knowledge and best practice exchange platform.
BBVA offers a range of financial inclusion products and services, including:
Express Insurance
Features: Offers low-income customers the to insure basic risks through low-cost policies and coverage tailored to fit their needs
Channels: ATMs, customer service hotlines, SMS.
Branchless Accounts
Features: Bank accounts that can be opened at grocery stores, drugstores and other merchants doubling as bank agents. The opening process is subject to less strict ID requirements (KYC) and the accounts allow limited monthly transactions.
Benefits:
No minimum balance required
They can be linked to a smartphone from any mobile carrier
Allows customers to keep their finances under control with Bancomer SMS.
Channels: mobile banking, online banking or customer service hotline
Recycling ATM
Features: Self-service device where cash withdrawals are served drawing from the cash deposited in them by customers.
Benefits:
Increased security and lower costs in cash handling
Deposit and withdrawal services enabled at a fraction of the cost
Time flexibility and savings when making the deposits
mPOS
Features: A smartphone that doubles as Point-of-Sale (POS) Terminal
Benefits
For the consumer: Paying with bank card, purchasing other services
For the merchant: Taking payments with bank cards, offering new services
For BBVA: Increasing capillarity, promoting electronic payments
Massive Mobile Money
Features: Functionality to make mass payments to particulars, generating one-off passkeys that can be sent via SMS. Model especially useful for the distribution of Social Programs.
Express Advance
Features: Small loans for paycheck account customers, offered at a low-cost, which is acquired through self-service devices
Benefits
These online loans can be easily contracted via ATM and SMS.
The loan is settled without having to visit the branch
SMS Banking
Features: It is a smartphone or SMS-based operation channel
Benefits
Balance statements
Money transfers
Remittance recipients
No need to open an account to receive funds
Bank's extensive ATM network at disposal of users