Finding funding is the main concern of the fintech sector in meeting growth and expansion targets, according to a new report published by the London Stock Exchange Group and TheCityUK. However, collaboration with big financial institutions on the basis of initiatives such as BBVA Open Talent is becoming increasingly important as a means of gaining presence in the market and driving fintech growth.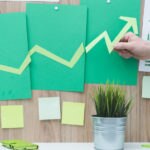 The 'Finance for Fintech' report analyzes the growth and funding goals of companies in Australia, Germany, Hong Kong, Israel, Singapore, Turkey, the United Kingdom and the USA. The paper, which provides the details of an independent survey of 400 companies by YouGov, also analyzes the possible barriers global fintech companies are currently facing.
Whilst there is no doubt some of the countries used in the sample are recognised innovation centres – UK, Israel and increasingly Singapore for example – the quality of the entries for the BBVA Open Talent competition over the last decade would suggest the global footprint for fintech innovation is in fact much wider. Throughout the course of its ten-year history, BBVA Open Talent has seen more than 6000 applications from 80 countries.
The Finance for Fintech report includes a number of key insights:
Fintechs are cross-border in their growth aspirations with 72% of respondents planning to expand into new countries.
Fintechs are aiming for significant growth - companies expect to grow revenues by an average of 80% over the next three years. Those that have reached Series D funding rounds or above anticipate achieving average growth rates of 320%.
New market sectors (73%) and new technology (73%) are expected to be two key drivers of growth.
Fintechs will continue to raise capital - 35% say that raising finance is their top priority, ahead of R&D (34%), international expansion (31%), and sales and marketing (30%).
Predicted barriers to growth include competition (43%), wider economic confidence (35%) and government controlled factors (66%) such as regulation/compliance, access to skilled staff and costs to business, including tax.
What the report doesn't seem to cover is the importance of collaboration with established financial institutions and the opportunity that holds for fintechs in terms of growth and acceleration. The Open Talent competition does offer a financial 'prize' for the winner, though arguably more valuable is the opportunity for finalists to take part in an immersion week with the bank. Here they will learn how to partner with a big corporate and find solutions to their specific business challenges from expertise within the bank and its network. Finally, both the winners and those with the top ideas from the rest of the pack will automatically get fast-tracked onto the bank's 'proof of concept' workstream.
It is this mutual collaboration that is critical for a bank's R&D on one side and for growth acceleration for fintechs on the other. Whilst venture funding is so often the necessary catalyst for launching in new markets and developing new technology, there are rumblings in the market that companies with 'less VC cash lining their pockets' tend to deliver higher VIC (value to invested capital) multiples when they exit and it would be wise to 'raise softly'. The BBVA team is committed to fostering fintechs and the wider ecosystem as a strategic priority. The bank believes that for fintechs, valuable partnerships are as key to growth as raising capital, R&D, sales, and marketing – the factors highlighted in the aforementioned report.
In the last two years alone, BBVA's Open Talent event has created 221 'collisions' between the bank and fintechs, and 34 proof of concepts. BBVA now works with seven companies who have taken part in the competition since 2016. For the fintechs involved, this collaboration is creating significant growth opportunities both in terms of technology, potential sales and geographical sectors with BBVA's unique footprint across the LATAM world.