BBVA is committed to working with the fintech community in a way that delivers real benefits for the start-ups, the bank and of course customers and clients.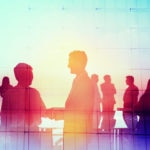 It is one of the main reasons that BBVA hosts the annual Open Talent competition - the world´s biggest fintech competition which will be returning for its tenth edition in the coming months.
One of the ways in which we create a truly reciprocating relationship is through the immersion week the winners and runners up of the competition are invited to participate in. The program gives BBVA and the fintechs the chance to learn from each other"
The week long program gives both the fintechs involved, and BBVA, the chance to learn from each other and help each other grow and improve.
This video summarises just some of the initiatives that are involved in the immersion week, from networking events to collision days between the BBVA and the wider fintech ecosystem.
It shows just how beneficial the relationship can be between a global digital organisation like BBVA, and those at the cutting edge of banking innovation.