Focus on the product and other tips for startups looking for venture capital partners
The biggest names in fintech gather at MoneyConf's Madrid event Transferwise, Number26, Atom, Taulia, Dwolla, Carto DB or Earnest were joined by with fund and bank representatives that attend these events looking for potential business prospects. There we learnt about five common mistakes startups should avoid when approaching a possible investor.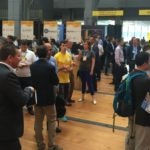 "Now is a good time for starting your own business." This is how Jay Reinemann, Executive Director of Propel Venture Partners, the fund specializing in fintech, responsible for BBVA's investments, kicked off his presentation during the MoneyConf event. "It depends a lot on geographies, but from Silicon Valley, we can say that if you have a good business model and a talented team, you're going to find the funding you need," he said.
Figures seem to back up Jay Reinemann's statements. In the first quarter of 2016, fintech startups received €4.68 billion in new funding, 67% more than last year, according to Accenture.
The money is there. Innovation is there. The question for startups is how they can manage to seduce those funds. The basic, extremely practical tips shared During MoneyConf can help avoid the most basic errors.
Focus on the product, more than on funding
One of the most common mistakes startups make is obsessing over raising funds while still at very early stages. "They want too much capital, too soon," said Christopher Gottschalk of Blumberg Capital. "But what's really important is focusing on the product, the rest is just a matter of time," he said.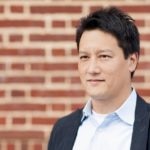 Do your research on who you're talking to
Many times startups use the same approach to pitch their ideas to different funds, without learning about their particularities, their interests or their investment portfolio. "Do some research, learn who you're talking to," recommended Reinemann.
Entrepreneurs tend to approach different people within the same fund, even if they've already received an answer from one of their team members. The idea that if it didn't work out with someone, it may with another person, is false." In fact, investors hate feeling harassed, as many of them agreed in MoneyConf.
Invest in your own company  
Pay attention of your startup's image. Even if you're at a very early stage, it is important to have a webpage and a domain from which you can write your emails. "It is very weird to receive a proposal from a Gmail account," said Propel's executive director. "If you don't invest in your own company, why should I?" he added.
Do not expect huge valuations
The valuation of some fintech companies has been extremely inflated. Some people have even hinted at a new bubble in the venture capital specializing in financial services. But times are changing. "Valuations are going back to normal levels," said Reinemann who encouraged people to keep working on their projects. "There is still a lot to be done in fintech," he concluded.