Garanti BBVA was recognized as Best Bank for Cash Management in Turkey in 2021 in Global Finance's annual Best Treasury & Cash Management Banks survey.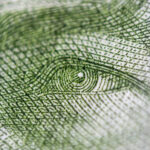 This is the fifth time in six years that Garanti BBVA has received this award in the area of cash management, regardedas one of the key services in a bank's portfolio. Garanti BBVA remains focused on delivering the best tailor-made solutions to support its customers and clients' operations, especially in the supply chain, payments and collections areas.
Speaking on the occasion of the award, Garanti BBVA Executive Vice President Ebru Dildar Edin, explained that the bank "has always been aware of the importance of cash management, which is why in 1996 we founded a special unit for this area, and became the first bank in our country to devote a specific department to address its cash management needs."
The vice president also noted that Garanti BBVA has become the trusted partner for many international companies due the solutions it offers, more so over the past year, during which, due to the impact of the pandemic, cash management products and services have become more important than ever.
The Turkish lender rolled out a number of innovative digital products in 2020, such as payments via QR codes, to boost the convenience of digital transactions and help minimize the use of cash.
In addition, Garanti BBVA debuted its "Safe Sale System" to streamline the purchase and sale of pre-owned motor vehicles and developed a simple linking method for its FAST instant payment system. BBVA's Turkish franchise also pioneered the global integration of the new Swift GPI payment pre-validation service, developed by SWIFT to improve international payment processing standards.
To conclude, Dildar Edin reaffirmed the bank's unwavering commitment to supporting its clients' short-term working capital needs and expressed her satisfaction for Global Finance's decision to recognize Garanti BBVA with the award in this area.