The most popular and innovative credit card in Turkey, Garanti BBVA's Bonus, has launched the service 'Bonus Check-up'. This service informs customers of their finances and offers guidance when their credit card applications are denied.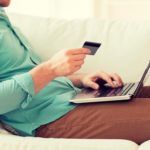 It is the first financial advisory service for users in Turkey and is accessible to  Garanti BBVA customers whose credit card applications were not approved. The service provides clear, precise information about the steps to take for their application to be re-evaluated. Furthermore, in BonusFlaş, customers can find out if their application was denied for financial reasons, or check whether the necessary information has been completed and updated. This allows them to correct any errors and resend the application.
Credit cards have become a leading payment method among customers
Murat Çağrı Süzer, Garanti BBVA payment systems director explains: "At Garanti BBVA, we are pioneers in innovative payment systems. The launch of Bonus Check-up marks yet another milestone in the services we offer Bonus customers." Credit cards have become the main form of payment nowadays. However, "there are customers whose applications are frequently denied and they don't know what went wrong and what they should do next. It is essential that users find out the reason for the decision so that they can manage their finances," the director adds.
Corporate Presentation 2Q23
This is precisely the purpose of Bonus Check-up: to offer financial advice and assistance to Garanti BBVA customers who find themselves in this situation. "Thanks to Bonus Check-up, our customers can easily see the status of their application on the BonusFlaş app. They can also check the requirements they need to meet and steps they can take. All of this in a clear and precise manner," concludes Çağrı Süzer.