Garanti BBVA presents a consumer loan to purchase solar energy systems
Garanti BBVA is launching a product to finance the installation of solar energy systems on rooftops for self-consumption.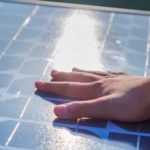 Garanti BBVA supports Turkey's fight against climate change through innovative sustainable finance solutions. In collaboration with Solarçatı, Garanti BBVA will offer affordable interest rates for loans to install individual solar energy systems. Furthermore, as part of the collaboration with Solarçatı, Garanti BBVA customers who apply for consumer loans will receive discounts of up to five percent. Therefore, the customers' costs for their financed purchases is reduced.
Garanti BBVA has played a paramount role in expanding renewable energy across the country, injecting over $5.2 billion. "We have added another innovative product to those we have been putting in place for more than 15 years in the framework of sustainable finance. For the first time in Turkey, we have adapted the consumer loan product for the rooftop installation of solar energy systems," added Ebru Dildar Edin, Executive Vice President of  Garanti BBVA.
Of its main benefits, Edin underscored that the installation of solar energy systems on the rooftops of buildings and homes will make it possible to avoid carbon emissions, thus contributing to the fight against climate change. In addition, users can obtain income from the excess electricity production. In the words of the Vice President, "Thanks to the collaboration with Solarçatı and to the new loan product, individual customers can get a loan in five minutes and take advantage of the benefits of paying in installments to install solar panels on their rooftops."
Mahmut Akten, Executive Vice President of Garanti BBVA, also commented on the topic: "Garanti BBVA has launched the loan for the self-consumption of solar energy systems in order to reduce Turkey's dependence on the energy produced abroad, and expand the market share of renewable energy."
Akten reported that users who obtain energy from this renewable source will produce their own electricity and avoid having to pay electricity bills. They will also be able to sell their excess energy to the electricity grid. The number of people interested in installing solar energy systems on homes and buildings continues to grow, and Garanti BBVA is collaborating with Solarçatı to help satisfy this demand. "We can't wait to see how the installations contribute to Turkey's energy consumption," Akten concluded.
What are solar energy systems?
Rooftop installation of solar energy systems use solar energy to produce the electricity used in the buildings and homes. Solar panels are one of the most environmentally friendly methods to produce energy and work year round, whenever there is sunlight. The solar panels, which do not use any form of fuel, produce electricity for 25 years. Apart from saving money on electricity bills, users of solar energy systems also generate income by selling the extra energy they produce. If one month they produce more energy than they consume, the excess amount returns to the electricity grid and the corresponding amount is deposited in  users' bank accounts. Therefore, users only pay the difference for months when their energy consumption surpasses production.