Garanti BBVA provides global expertise to Turkish exporters in Mexico
Garanti BBVA continues to contribute to the Turkish national economy by providing exporters the expert guidance they need to break into new markets.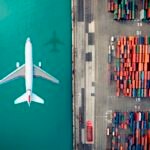 In tandem with Turkish Airlines' offering direct flights to Mexico, Garanti BBVA recently joined forces with BBVA's Mexican unit to act as liaisons at a business investment seminar, which was part of a delegation visit by Turkey's Foreign Economic Relations Board (DEiK)/Turkey-Mexico Business Council. By leveraging a network of over 2,000 correspondent banks in 160 countries, BBVA Group and its units have developed business ties around the globe, with a strong international position and extensive international trade experience.
The seminar brought together representatives from Turkey and Mexico — the world's 13th largest exporter and importer — to discuss mutual increases to their trading volumes. Participants in the event included representatives from DEiK/Turkey-Mexico Business Council, BBVA in Mexico and Garanti BBVA, the Turkey Exporters Assembly (TIM) and Mexican Foreign Trade, Investment and Technology Businessmen Council (COMCE). An outcome of the event was the decision to resume negotiations on a free trade agreement between the two countries.  
Garanti BBVA continues to work with intermediary organizations in alternative markets to open doors for its customers to foreign trad financing and international investment opportunities. Among the 17 target countries falling within the Turkish Ministry of Commerce's 'Export Master Plan' framework are Mexico, Brazil, and Chile. As its activities in Mexico attest, Garanti BBVA, supported by synergies within BBVA Group, is leading the way in creating new business opportunities for companies wishing to invest and trade with Latin America.
BBVA's Turkish unit continues to increase its levels of customer satisfaction, with superior service quality in overseas transactions, unique foreign trade financing solutions with attractive conditions, supporting the diversification of export markets.