Garanti BBVA's posted a net income of 1.68 billion Turkish lira for the first quarter of the year. The bank's total amount of assets stood at 456.17 billion Turkish lira, 65% of which are funded through deposits. Deposits grew by 7% percent in the first quarter, reaching 295.92 billion Turkish lira. The bank also contributed a total of 346.58 billion Turkish lira to the economy through cash and non-cash loans. Garanti BBVA's capital adequacy ratio was 16.6%, with a return on average equity (ROAE) of 12.4% and a return on average assets (ROAA) of 1.5%.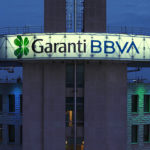 Garanti BBVA CEO Recep Baştuğ explained the bank's priorities: "Turkey and the entire world are going through an extraordinary period. Our first and foremost priority in this period is, without a doubt, the health and safety of our employees, their families, and the society." With these priorities in mind, "We started implementing all of the necessary measures without wasting time. Currently, 92% of our headquarters' staff and 61% of our branch staff work from home".
"On April 11th, in commemoration of the 74th anniversary of our bank, we once again confirmed how solid our foundations are. As a bank investing heavily in digital channels for 25 years, we managed to make a smooth transition without experiencing any disruption whatsoever in our operations thanks to our robust technological infrastructure," said Garanti BBVA's CEO.
Recep Baştuğ also stressed the importance of economically supporting the national struggle. "We have taken and will continue to take all kinds of measures to minimize the impact of Covid-19 in order to maintain both a healthy balance sheet and healthy customers, while prioritizing customer-oriented growth." He pointed to the bank's 8% growth in lending in the first three months of the year, as well as the flexibility the bank is providing customers during this period.
"As of March, we began offering customers the opportunity to postpone principal, interest and installment payments as well as credit card debts according to the needs of our customers, with no additional conditions or changes to existing payment terms," he noted. The bank has  postponed and restructured the payment of more than 470,000 loans totalling more than 21 billion Turkish Lira to date, he reported. "We also approach customers in need of restructuring in a positive manner and will continue to do so in the upcoming period," said Garanti BBVA's CEO.
"We have been given the opportunity to disburse a total of 4.5 billion Turkish lira in loans," he said, in reference to the Turkish Credit Guarantee Fund's (CGF) total package of 30 billion Turkish lira. "We have rapidly utilized one third of the package and aim to utilize the whole package in two to three weeks going forward. We will continue to support the CGF program in the same way as the new packages are announced," Recep Baştuğ explained.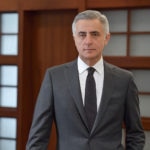 Recep Baştuğ, CEO of Garanti BBVA.
In terms of fees and commissions, Recep Baştuğ stressed that the bank takes into consideration  the specific financial conditions of each customer, making individual assessments to support them. "By fully complying with the commission limitations established by the regulator, we provide flexibility to our customers experiencing payment difficulties, beyond the established limitations. Thanks to our strong capital and high level of liquidity, we will continue to support the financial needs of all our customers," said Garanti BBVA's CEO. 
Emphasizing the importance of supporting each other in this period, Baştuğ spoke of some of the bank's efforts. "As one of the major economic actors in this country, we are well aware of our social responsibilities, in addition to our banking responsibilities." In response to this crisis, Garanti BBVA donated 10 million Turkish lira to help hospitals obtain needed materials. Then, the bank announced its contribution of 30 million Turkish lira to the Ministry of Health to be used for the provision of ventilators, he explained. "Our biggest hope is to overcome this challenging period together with minimal loss and in the shortest time possible, walking hand-in- hand as a country toward a better future. I wish to sincerely thank all my co-workers and our stakeholders who trust and support us," he concluded.