Garanti BBVA's support for Turkish basketball celebrates its 20th anniversary
Garanti BBVA's principle is to offer a long-lasting and sustainable contribution to society. In this sense, the bank celebrates one of the longest and most successful sponsorships in Turkish sports history after twenty years of supporting the country's basketball.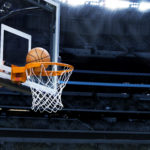 In collaboration with the Turkish Basketball Federation, Garanti BBVA has sponsored a wide range of activities related to this sport. These include the Twelve Tall Men's Basketball Schools, the national team's youth academies and the men's and women's senior national teams. It has also sponsored the men's and women's wheelchair basketball teams.
Garanti BBVA confirms the social and sporting value offered by this sponsorship. Moreover, the communication and marketing activities carried out by the bank have helped basketball and the national team achieve a brand identity. At the same time, the bank has played a crucial role in raising social awareness and support for the sport. Garanti BBVA is proud to have helped basketball become a valuable brand in the country and has taken advantage of the 20th anniversary of this support to release a promotional video to the public.
Recep Baştuğ, CEO of Garanti BBVA, praised the 20th anniversary of its support for basketball: "We feel a special bond with this sport and we believe that this support has a very positive social effect. The path we started twenty years ago alongside the Turkish Basketball Federation has now become one of the largest and longest-lasting sponsorships in basketball, and that makes us very satisfied," said the executive.
Hidayet Türkoğlu, President of the Turkish Basketball Federation, said that Garanti BBVA has not only been a sponsor for twenty years, it has been a partner we have always had by our side to take basketball to greater heights. "This collaboration will not only be extended to other areas, but it will also be long-lasting. I am confident that we will achieve great success together with Garanti BBVA," Türkoğlu added.