Garanti revamps eKampüs platform to improve the quality of education in Turkey
eKampüs, the Teachers Academy Foundation's (ÖRAV) distance education platform has been restructured with updated content as part of the foundation's digital transformation.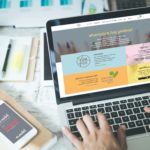 Founded by Garanti in 2008, the Teachers Academy Foundation (ÖRAV) is Turkey's first foundation to focus on personal and professional development for teachers and those working in the education field.  Offering free training to more than 168,000 teachers, ÖRAV has played a major role in improving the quality of education in Turkey. Today, it continues to prepare upcoming generations by helping them build the skills they need for the 21st Century.
The ÖRAV Foundation now offers a cutting edge learning experience, completely overhauling the infrastructure and content of the eKampüs distance education platform. eKampüs was originally created in 2009 as a training and information sharing platform, and used as part of other training programs. The overhaul is one more step in ÖRAV's digital transformation.
ÖRAV aims to provide equal opportunities in the field of teacher education and increase the number of people it assists by making the most of the opportunities digital technologies provide.  The foundation decided to revamp eKampüs to ensure that it offers the latest educational technologies and learning materials, combined with the knowledge and experience ÖRAV has accumulated over the years.
eKampüs provides a trusted platform for users to share information and experiences, with diverse and comprehensive content. eKampüs users can now access video-based micro-teaching modules, live lessons, and content shared by other 120,000 members. And the content is not limited to teachers alone, anyone can register. ÖRAV also offers a "Mobile eKampüs" app for both iOS and Android, to make life easier for eKampüs users. Anyone with an eKampüs membership can access the educational content anytime,  anywhere from their smartphones and tablets.
As the founder of ÖRAV, Garanti adds value to the lives of its customers through its own digital channels, innovative services and applications, as well as those provided by the foundation it supports. The digital transformation of eKampus is just one example.