The upgrade of the mobile phone: some people anticipate it, and others try to put it off. However, updating to a new device doesn't imply having to discard the older one. There are various features that can give a second life to your former smartphone, which are much better than letting it gather dust on a shelf or occupy space in a drawer.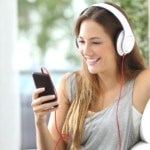 Most smartphone users replace their devices from time to time, but many of today's phones have a series of functions that allows them to perform beyond their perceived lifecycle. Even when its no longer our go-to phone, a modern smartphone has applications and properties that can be useful in its afterlife.
Here are seven ways you can give your retired smartphone another chance at life:
1. Listening to music and streaming: Any smartphone can be used to play music using a Wi-Fi or network connection, and its memory can be used to store songs. You can even use it as a work or home radio by downloading a music or podcast streaming app, helping to save battery and data on your new phone. Along the same lines, the old phone can be used for mirroring your cell phone's screen or streaming multimedia onto your home televisions. This can be done thanks to streaming devices such as Chromecast.
2. Waking up each morning: The alarm function on an old phone can be used to provide a wake-up call. You simply program it and forget about it.
3. Playing games without wasting battery or memory: That old phone can be used as a console to play video games, without worrying about wasting the life of the device. You can always have it on hand to play a game whenever you like.
4. Running, an increasingly frequent practice: Your retired device can be used to install and configure the fitness apps and the music you listen to for running. Once that's done, just put on your running shoes and start burning up the asphalt.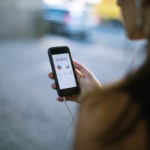 An increasingly frequent practice: using the mobile phone to go running.
5. Becoming the master of the remote: To do this, the device must have an infrared function. Thanks to this technology, your phone can serve as a remote control device for a television set, and in some cases, for air conditioning units and alarm systems.
6. Travelling by an automobile with GPS: If you're getting directions, trying to find the nearest coffee shop or attempting to avoid traffic, your smartphone's GPS functionality allows you to save battery and data on your new mobile phone. Just jump in your car and say hello to your new navigation companion. All you need is a network connection and a suitable car holder for the phone.
7. Introducing the little ones to their first smartphone: It's necessary to make a series of prior restrictions if the phone is to be used only by children, but this could be their meet-and-greet opportunity with technology.
If none of the above uses appeal to you, you can always send the old smartphone to a company that resells or refurbishes phones. When choosing this option, you may be able to receive a monetary compensation. You can also donate your smartphone and help to make a great difference to someone living in a low-income household or an undeveloped country.