Greg Williams: "Our financial lives will involve many different specialized mobile services"
Wired Money, Together with BBVA is opening its doors at the British Museum in London the same day the British will vote in the referendum. While they decide whether the U.K. will remain in the EU, fintech firms will once again be in the limelight in the capital at an event on "innovation and new ways of thinking" in the words of Greg Williams, Deputy Editor of British edition of WIRED and curator of Wired Money.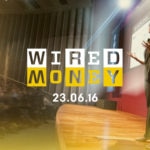 What makes financial technology so attractive nowadays?
We're living in an age in which technology is enabling new ways of thinking that are unbundling services. Startups in payments, money transfer, lending and many other areas of our financial lives are designing services that have a better user experience and are cheaper than those provided by incumbents, meaning that friction is removed and consumers and enterprises are better able to focus on the things that matter to them.
Who should attend WIRED Money?
Anyone with an interest in what's coming next. This isn't just a conference about money and finance, it's a conference about innovation and fresh ways of thinking, which applies not just to bankers, but to all service providers and ancillary industries.
What unites the companies at WIRED Money?
They're all interested in innovating. They're not willing to accept the status quo, but are building thriving startups around the idea of building better products for their clients and customers.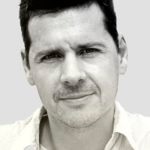 How would you describe the financial sector in the coming years?
It's possible that some banks will focus on the back-end and work to their strengths in areas like security and infrastructure. Others are taking steps to ensure that they add value through services that are more personalised and tailored to the individual – at the front end, bots will serve as personal financial assistants, in the background machine learning will run services such as portfolio management. There are significant opportunities for the incumbents if they drive internal innovation and/or partner with startups.
Wired Money, Together with BBVA will bring together some of the companies that are going to provide the specialized mobile services that meet our banking needs. Atom and Starling will represent the new concept of banking, while Knip, The Floow and Guevara will explain how to reinvent insurance,  and Motif and OurCrowd will offer some examples of new ways of financing. Anyone interested in fintech firms cannot miss this agenda.
We will also pay special attention to the entrepreneur scene, which will give rise to the winner of the Wired Money Special Award from the BBVA Open Talent startup competition. The company that manages to win over such a demanding audience will enjoy a two-week Immersion and Interaction program at BBVA. Good luck!