At BBVA Compass, helping customers adapt to an increasingly digital reality is an effort being undertaken by all customer facing units of the bank, including telephone agents.
Historically a role that provided traditional customer service support, the agents are now doubling up to  combine service ​support with digital sales & self serve (DIY) education. According to BBVA Compass Director of the Contact Center Deborah Catley, the agents' ultimate goal is to contribute to digital transformation in two parts: reinforcing the learning the customer receives from their in-branch bankers and guiding and answering questions related to applying for new products through digital channels.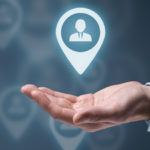 "Do-It-Yourself, or DIY, is a​n important initiative for us because we continue to receive ​a high number of routine calls from our customers asking how to execute certain transactions or perform functions that the customers have the ability to do in our mobile ​and online banking," Catley said. "We're emphasizing the culture shift within our teams to ​focus on offering ​digital services, reinforcement,​​ ​and education."
Catley says that to create this shift, her call center agents are being trained to first help the customer with their transaction, and then demonstrate how the customer can self-serve the same transaction by using the bank's mobile app or online banking.
"We are providing multiple options for our customers to interact on their own or with us, the customer makes the choice," Catley says. "Similar to our branches, we know their satisfaction level will be higher if they are able to conduct some of the most common transactions on their own. They can then call us with the more difficult situations they may encounter. This also increases the satisfaction of our customers, and as a byproduct less calls received as a result of DIY means shorter wait times."
In addition to reinforcing how to use the bank's digital channels, Catley also says the call center plays a role in supporting customers as they apply for the bank's digital products online.
"There are myriad reasons why a customer may not be able to complete a digital application for financial products, everything from improper documentation to an incorrect address," she said. " We are ​there to make sure customers can resume and complete ​their application online. At the point customers encounter a problem, they are given the option to call us so we can understand the issue and walk them through to completion."
To help field these calls, the Contact Center set up a dedicated team solely devoted to helping customers make their way from digital application to completion. She says in 2017 the call center reviewed over 18,000 digital applications and 8,588 of these assisted customer applications resulted in a booked account.
The team also supports the bank's digital sales efforts by dispositioning leads that come through the bank's website.
"Customers typically call us when they are having issues and it's our job to make their experience with the bank a great one," said Catley. "We believe we can do that by using our digital capabilities - whether that means helping them walk through a digital product application or showing them how they can self-serve. And, that's our goal - to satisfy and amaze our customers no matter how they choose to interact with us."