Today marks the second anniversary of death of David Bowie, a pop icon who needs no introduction. Hundreds of lines have been written about his life, career and concerts. But what many are not aware of is that Bowie was also a pioneer in the financial world: he was the first artist ever to issue a "celebrity bond."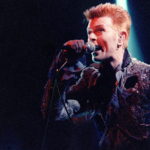 A celebrity bond is a type of securitization backed by intellectual property rights. The bond is issued by the holder of these rights, who assigns investors a share of the future royalties generated by the works protected by the intellectual property laws. These royalties allow the holder to return the principal plus the accrued interest.
The first celebrity bond was issued by David Bowie. In 1997, with help from David Pullman, issued the so-called "Bowie Bonds," with a life of 10 years and an annual interest rate of 7.9%. The bonds were backed by the rights from the 25 records Bowie recorded before 1990. Prudential Insurance purchased the Bowie Bond in its entirety.
Bowie, who had just signed to EMI, raised $55 million, part of which he used to buy out his former manager's rights over some of his songs. His new record company included a warranty in the bonds.
However, forecasts were way too optimistic. The arrival of the Internet, online music and the change in consumer habits caused record sales to plummet and undermined the bond's profitability. In fact, in 2004 Moody's downgraded the bond from an initial A3 rating to Baa3 (just one notch above junk bond). However, other rock stars such as Iron Maiden, James Brown or Rod Stewart issued similar bonds.