Last March 3 the Innovation Center in Colombia hosted the ninth Innovation Tour event organized by the Ministry of Information and Communication Technologies (MinTic). The event was attended by over 60 people, including entrepreneurs from the telecommunications sector, public officials and Academy collaborators. The aim of the Innovation Tours is to share inspiring experiences in the areas of Innovation and e-Government. Organizations and public institutions relate their experience in this sphere in 90-minute events.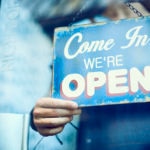 On this occasion, BBVA was invited to share its story. During the event, the Executive Vice-president of Digital Banking, Fabiola Acosta and the Director of Innovation and Digital Culture at BBVA, Raúl Romero, spoke about how the Innovation Center has been championing open innovation and the importance of responding to the real needs of FinTech enterprises. They invited the audience to take part in the new edition of the BBVA OpenTalent 2016 competition for entrepreneurs, which is aimed at supporting innovative business ideas in the digital economy in the specific field of FinTech, and is endowed with almost 180,000 euros in prizes.
There will be a total of 18 tours which will conclude in June this year. The eight tours made so far have brought together over 350 people in the cities of Medellín, Bogotá, Pereira and Cali.
The event concluded with a networking day which connected the participants and ensured the success of this meeting, as well as highlighting BBVA's role  as a benchmark for innovation.